5 Best Technical Analysis Tools For Crypto Trading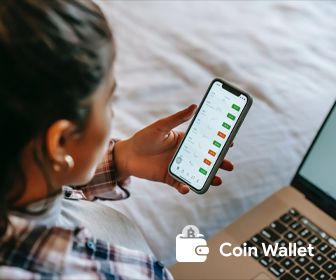 Entering the cryptocurrency trading arena can seem daunting, but plenty of resources are available to help one understand what they are getting into. Several mathematical indicators are used to analyze trends within the crypto market, including Moving Average Convergence/Divergence (MACD) and Relative Strength Index (RSI). Many applications offer social communities where one can feel free to ask questions or find answers already in a forum, and others notify you of news from crypto blogs and other major changes occurring in real-time. These are some of the best tools available to add to your arsenal.
1. TradingView: broad analysis and social network
TradingView is a widely popular charting platform whose main pull is its vast social network of over 30 million users. With its services, users can collect data from many different crypto exchanges, like CoinBase and Binance — viewing charts from various exchanges in real-time. TradingView social network allows users to ask for advice, share ideas, and learn from each other in a fast and simple venue. It's available as a mobile phone application, making it extremely accessible.
TradingView's core philosophy revolves around maintaining a clear service with objective and fast information. They firmly believe that as long as the service they provide is very useful, users will benefit and their own business will do well as a reflection of that. This is clearly working out — TradingView is steadily rising in popularity, and more crypto exchanges are regularly signing up to have their price charts included on the app.
2. Glassnode: on-chain market intelligence
Glassnode offers on-chain market intelligence. On-chain analysis is one step above what can be read in a regular stock market, as it studies the blockchain, which offers far more data. Rather than only having a read on a price per coin and volume of trade, one can see clearly how much an address owns, or how many times money has been moved either way. This capability gives Glassnode the ability to provide something not offered by TradingView or CoinMarketCal. It analyzes a multitude of coins with both Proof-of-Stake and Proof-of-Work validation methods, over a wide variety of categories.
With the mobile app, customers can receive push notifications and download market data directly to their phones, for offline viewing. They offer a range of plans from a free basic edition to $799 a month for professional traders.
3. CoinMarketCal: up-to-date economic news and social network
CoinMarketCal is a community-driven cryptocurrency news calendar. It reliably provides the latest news in cryptocurrency, with users reporting on each development as it happens. Each story is then vetted by more users within CoinMarketCal's social network.
Stories that are rated higher by the community of users will appear higher on the feed as more trustworthy stories, while those that are rated lower are deemed more likely to be false and appear lower on the feed. In this way, the application creates a simple, user-driven experience of sifting through the massive amount of crypto news that is released every day.
4. Coinigy: affordable charting tool and trading
Coinigy is a charting tool that connects with over 45 crypto exchanges for comprehensive technical analysis. Similar to TradingView, it offers technical analysis across multiple markets in one convenient place. The main difference between TradingView and Coinigy is in price: Coinigy does not offer a free basic plan, but the range of plan prices is much smaller. While customers can enjoy a 30-day free trial of the basic plan, it runs at a flat rate of $18.66 per month, ordered annually. The "API Developer Pro Plan" is their expanded version available for $99.99 per month.
Coinigy allows for the combination of all of your exchange accounts and platforms using their API keys. It also allows for the execution of trade orders across each of them and has the option to set up custom SMS notifications for crypto events.
5. Cryptowatch: customizable plans for technical analysis
Cryptowatch is a highly customizable charting tool for crypto analysis, created by Kraken. Including over 800 crypto exchanges, Cryptowatch allows users to view prices, volume, and orderbook data in real-time. While it doesn't include as many technical indicators as tools like TradingView and Coinigy, it is regularly updated to include more to provide better service.
Cryptowatch also has a few distinct edges for those new to crypto trading: the user dashboard is fairly simple to adapt to, and it offers the ability to create your own priced plan. Its core functionality is free, but users have the option to use Cryptowatch credits to include only the services they require. These include a Google Sheets add-on, SMS or SMA alerts, real-time market data, normalized data, and programming orders through Zapier.
The Whole Picture
Each of these technical analysis tools offers slight variation for a full arsenal of up-to-date information. For someone who wants to expand their understanding of cryptocurrency trading on a casual level, or start doing it professionally, understanding market data and making use of the services that supply it is a necessity. No one application will supply a trader with everything they need — therefore understanding them all and downloading each tool to build a full kit is a priority for anyone looking to make a genuine profit.