A Guide to Ripple XRP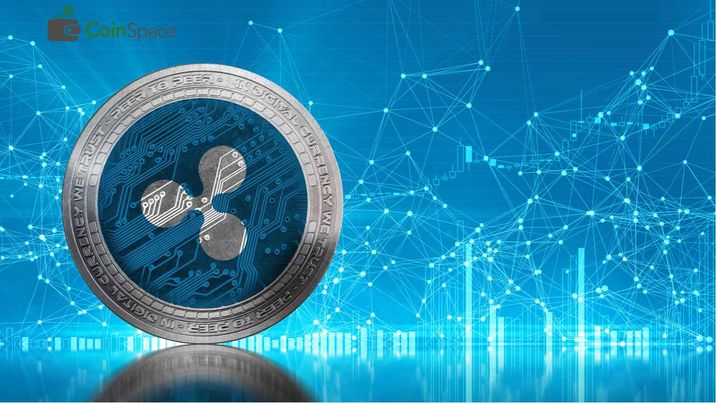 What You Need to Know About Ripple (and How To Buy It)
The cryptocurrency world is growing by leaps and bounds, with so many different coins, projects and ideas converging to spark innovation. However, many bad coins are also hitting the market, which some refer to as scam coins. That can make it challenging to pick out which currencies are good investments and which are not. The problem is compounded even further by the volatility of the crypto space.
Queue Ripple XRP, a cryptocurrency designed specifically to serve the needs of the financial industry. It's primarily meant to help with money transfers and currency exchanges, both internationally and locally.
What Is Ripple XRP?
The currency runs on the XRP Ledger, which is a blockchain. It plays a middleman of sorts during a transaction. As two parties exchange money on the network — it doesn't have to be the same type — they can quickly confirm and verify the event thanks to the blockchain.
The original blockchain was engineered by a small group of developers, including Arthur Britto, Jed McCaleb and David Schwartz. In 2012, McCaleb and Britto created and released Ripple XRP, the cryptocurrency used to trade and transact on the network.
Like many cryptocurrencies, you can buy XRP as an investment to hold, use it to exchange other coins or currencies, and engage in Ripple network transactions. For example, non-fungible tokens (NFTs) will soon be coming to the Ripple network, allowing XRP holders to buy, sell and trade them.
Blockchain Technology and Banking
Blockchain is a decentralized ledger that offers incredible security, transparency, traceability and speed. These traits make it an excellent candidate for financial transactions, and many banks are either introducing or looking into related solutions.
Each transaction carried out on the blockchain is recorded and verified, acting as a breadcrumb trail for banking activity that is impossible to change and delete. What's more, the technology helps facilitate transactions in the digital world, which is becoming increasingly prevalent with today's mobile devices, online payment services and contactless applications.
How Is Ripple XRP Different From Other Cryptocurrencies?
While it is still evolving, Ripple is meant to facilitate monetary exchanges, which are generally used by banks and financial institutions. On the other hand, Bitcoin is a digital currency meant to be used for payments, whether you're buying goods or services. Ethereum is more about supporting smart contracts and decentralized apps, and it's also mined, whereas Ripple is no longer available to mine.
What's more, the Ripple network is designed to be sustainable and powerful, and it can facilitate up to 50,000 transactions per second. This maintains the performance and timing of events that play out on the blockchain, and it also keeps fees consistently fair and manageable. Etheruem's gas fees, in comparison, are inordinately high.
How Do You Buy Ripple?
Like most cryptocurrencies, you can buy Ripple XRP on what's called a crypto exchange. They are platforms that allow you to exchange fiat money for cryptocurrencies, but you can also trade and convert others.
Two major exchanges are Binance and Coinbase, but unfortunately, they do not support Ripple because of a recent SEC lawsuit. The best way to buy Ripple is through a compatible exchange, which includes:
Bitstamp
Kraken
GateHub
CoinOne
Bitso
Coincheck
Korbit
Bitbank
Qryptos
BTCXIndia
Bitsane
While you can keep your purchased cryptocurrencies in an exchange, it's always recommended that you send them to a private wallet.
Why Is the Price of Ripple XRP Rising?
Existing and potential investors have noticed that the price of Ripple XRP is climbing, and quickly. Admittedly, it has been a long time since the price saw this kind of action, as far back as February 2018.
No one knows why the price is climbing, but there are a couple of plausible theories. The most important is that exchanges may begin relisting the currency for purchase and trading, now that the SEC ruling is imminent. Not every place has done this yet, but the temporary suspension that caused a trading freeze is now gone.
There's also conjecture that the currency could see more widespread adoption if Ripple wins the suit. That is especially true since financial institutions are exploring the idea of incorporating blockchain technology into their operations.
What Investors Need to Know
Ripple XRP currently has a market cap of over $52 billion, but that may grow if the price of the currency increases.
Ripple's future was questionable due to the lawsuit. Financial institutions are less likely to work with a technology that's facing federal suits. However, financial service companies in Japan and South Korea have recently begun using Ripple's network, which helped the price climb a little. It also has the backing of companies like Bank of America, UBS and Santander SANPRA.
Ripple is very much in line with what banks and financial institutions need out of technology such as this. Brad Garlinghouse, Ripple's CEO, explained it best during an interview with Fortune: "The liquidity needs of banks today is managed with literally 10 trillion of float that sits in these nostro and vostro accounts. We believe very strongly this is an inefficient model. You can use digital assets to fund liquidity, and Ripple is uniquely positioned to capitalize on that."
Ripple is a solid investment, and its practicality far outweighs many comparable cryptocurrencies in the space. However, as all investors should know, no one can really say what the future holds.