After Bitcoin Soars, Experts Warn More Regulations Could Follow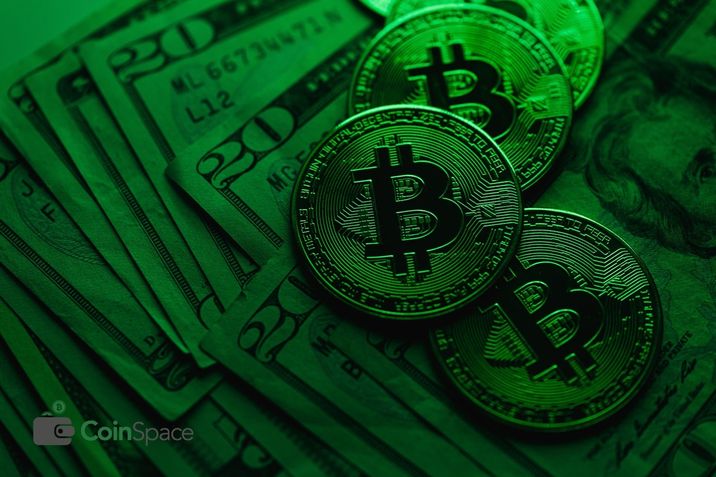 Following a major rally after Christmas, bitcoin prices surged to more than $34,000 — nearly twice its value just a month earlier.
Many in the crypto community celebrated the rally as evidence of growing investment and interest in bitcoin. However, some also feared that the price record could draw the attention of state regulators.
These are the current regulatory challenges that crypto faces — as well as new regulations that lawmakers may push for in the near future.
Bitcoin Surge Could Lead to Increased Scrutiny From Regulators
Growing bitcoin prices have attracted significant institutional attention. Much of the rally has likely been driven by investment from major financial institutions rather than smaller, less mainstream holders.
While good for the market, the attention is also a sign that bitcoin may finally be moving from fringe asset to mainstream investment. Experts think regulators may be quick to follow institutional investment by imposing new regulations on how coins can be held and transferred.
There are also currently proposed regulatory changes that could have a significant impact on crypto. Until Jan. 4, 2020, the Financial Crimes Enforcement Network solicited comments on new regulations that would require wallet owners to identify themselves when they use a wallet to transfer more than $3,000 of bitcoin in a transaction.
If FinCEN approves the changes, it could give the federal government much more information about how bitcoin holders are using the currency.
New Presidential Administration Could Take More Aggressive Stance on Crypto
The possibility of regulatory rollback could also be an issue for major financial institutions invested in cryptocurrencies.
In an interview with CNBC, Acting Comptroller of the Currency Brian P. Brooks said a change in administration may help those on Capitol Hill roll back existing crypto regulations.
Brooks cited a statement from U.S. Rep. Maxine Waters, who currently chairs the powerful House Financial Services Committee. In early December 2020, Waters sent a letter to President-elect Biden, urging him to rescind or monitor several recent Office of the Comptroller of the Currency regulations on cryptocurrencies.
These regulations included policy statements and interpretations that provided clarity on crypto-related rules. For example, they enable banks to hold stable coin reserves or provide cryptocurrency custody services.
As bitcoin and crypto tech like the blockchain becomes more popular and foundational to business outside the crypto space, regulations like these have helped financial institutions offer crypto-related services without major policy adjustments.
Some experts, like Meltem Demirors, chief strategy officer at digital-asset manager CoinShares, also believe a new administration could lead to significant regulatory changes. Demirors told the Houston Chronicle that the crypto industry has "had challenges with the Dems — they prefer more regulation, more oversight."
What Cryptocurrency Regulation Could Mean
Past regulations have had a variety of functions. Some have expanded financial surveillance, requiring crypto holders to disclose more about how they hold and transfer coins. Others have clarified policy related to institutional custody or holding of cryptocurrencies.
Future regulations like these could be necessary for more mainstream institutions to buy into cryptocurrency. They could also help make it easier for individuals to buy, sell and hold onto cryptocurrencies with less risk.
However, a combination of the rollback of existing crypto regulations, along with new laws making it easier for the federal government to monitor crypto transactions, would likely cause problems for both institutional and individual holders.
The Regulatory Future of Crypto Remains Uncertain
It's still unclear how regulators will respond to the growing investment in bitcoin. If financial institutions begin to see it as a mainstream financial asset, it could prompt regulatory bodies to further monitor and manage the crypto space.
At the same time, future regulations could also potentially make it easier for institutions to hold and invest in cryptocurrencies.
Those invested in crypto should likely follow the developing FinCEN regulations — and pay close attention to how the incoming Biden administration approaches crypto regulation.