Angling For Alternatives: How Altcoins are Outperforming Bitcoin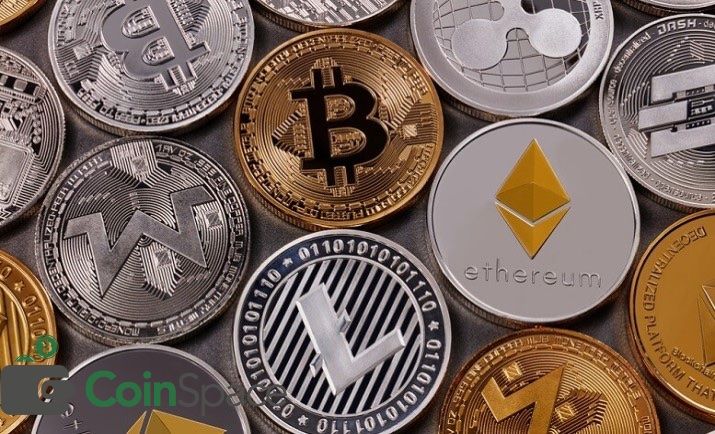 There's little doubting that Bitcoin has had an astounding 2020. After plummeting in the wake of Covid uncertainty, the crypto mainstay rallied to over 150% of its value compared to the same time last year. But despite all of its significant achievements, is there more reason for optimism among altcoin investors ahead of 2021?
Bitcoin's presence in terms of market cap is so significant that the performance of the cryptocurrency helps to bring with it enough market optimism for more smaller coins to enter the limelight. As BTC soared to its former all-time high of late 2017, it encouraged other currencies to outperform their early 2020 prices.
As a result, cryptocurrencies like Ethereum, XRP and Chainlink all made significant gains over the past 12 months – with Chainlink accumulating over 500% in value over the course of the year.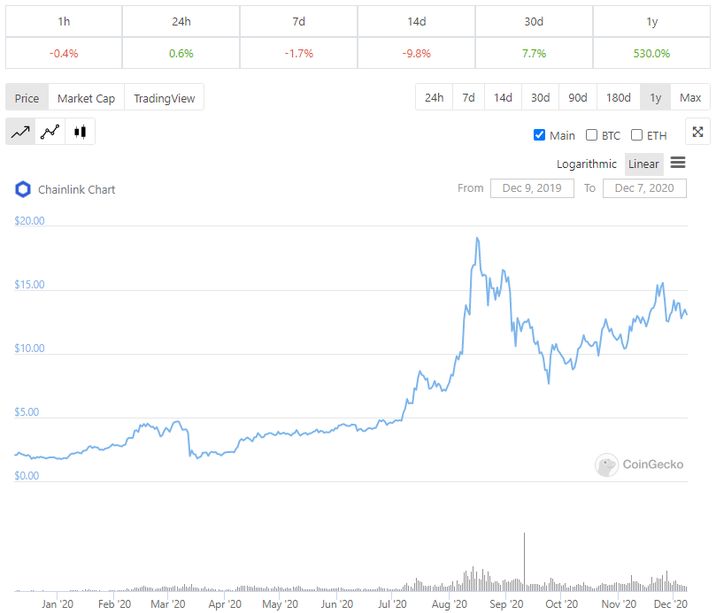 The high performance of some altcoins like Chainlink (pictured above) has aided investors in diversifying their crypto portfolio effectively to find greater support than the ever-popular Bitcoin. But have altcoins shown enough optimism for investors to start looking away from building portfolios around the world's oldest coin?
Trending for Change
According to Google Trends, interest in altcoins surged to an all-time high in recent weeks, with more searches involving the term being conducted than ever before.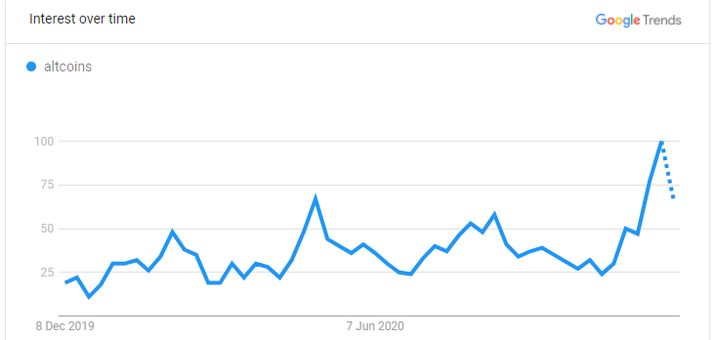 The performances of various altcoins has prompted plenty of insight into whether the likes of XRP, ETH, LINK and other high performing alts can really counter BTC in terms of value.
According to an extensive Bloomberg report into cryptocurrencies, the likes of coins such as Litecoin, Ethereum and Ripple were all highlighted as having the potential to give "the world's most famous cryptocurrency a run for its money."
Discussing the findings on Bloomberg's website, Edward Robinson highlighted Ethereum as an "all-time favourite for tech geeks," while noting that XRP made for an excellent "lightning rod for crypto-critics."
"A new generation of digital assets moving up the league table are more influenced by Ethereum's design than Bitcoin's. Three of the standouts are Chainlink (LINK), Cardano (ADA) and Polkadot (DOT)," Robinson noted.
However, the journalist and cryptocurrency commentator was also quick to note that investing in altcoins is little more than "making bets based on little more than market momentum," which could result in a reversal of fortunes at any time.
"While many of these cryptocurrencies soared right alongside bitcoin in 2017, so, too, did they nosedive when bitcoin collapsed in 2018 and became mired in a period known as crypto winter. Now they appear to be following the same pattern once again," Robinson warned.
The Importance of Diversification
The performance of altcoins has led to many analysts claiming that it's imperative to diversify any crypto holdings to better prepare for the classic market volatility that makes cryptocurrencies so different from the more established stocks and shares around the world.
Notably, although many altcoins have ended 2020 on a high note, many are still very far from their former peaks, whereas Bitcoin has spent much of late November and December touching its former all-time high. This means that there could be some room for altcoins to continue building momentum and catch up with their former glories.
Speaking to CNN Business, Rachid Ajaja, CEO and founder of AllianceBlock said: "I can see a scenario where Ethereum can potentially outperform Bitcoin over the next year or so. XRP likewise has finally broken out of its downtrend."
Take Ethereum for instance. Despite ETH currently trading at around 300% of its price at the start of 2020, its market value is still over 50% lower than its all-time high of $1,448.
There are still significant profits to be made from backing smaller altcoins, too. "All of the big altcoins started as small coins," Don Guo, CEO of Broctagon Fintech Group told CNN. "If the crypto market is on an upwards trend, we notice that many smaller investors actually look towards investing in the smaller coins in hopefully hitting the jackpot."
Although Bitcoin has a huge say in how the cryptocurrency market performs, altcoins can certainly pump in price in cases where Bitcoin's price continues to move sideways as investors look to find more growth elsewhere. With a growing number of assets experiencing rises in value that surpasses the performance of Bitcoin, we could see more money invested in altcoins over the coming months.
Institutional Investments
According to Konstantin Richter, CEO and Founder of Blockdaemon, "More institutions and liquidity providers are rapidly entering the space and the investments in Bitcoin appear to be strong. This trend is likely to continue, and increase momentum in 2021, with announcements by the likes of PayPal offering crypto payments in 2021 more users will have access to experiment with bitcoin and other cryptocurrencies."
Although institutions will primarily look to the security of Bitcoin investments as they aim to use crypto as a solid ground to build on, this is likely to create a trickle-down effect for altcoins that will facilitate greater growth across the crypto exchange market.
As we enter the great unknown regarding how Bitcoin will cope now it's tapped its all-time high, we could see more investor optimism for other coins to achieve the same feat. If Bitcoin struggles to surpass the $20,000 boundary with enough conviction, it may lead to mounting challenges to the world's most famous cryptocurrency's dominance as 2021 goes on.
The fast-paced world of crypto can be an unforgiving one for dithering assets. Although Bitcoin has performed astoundingly in providing us with a bullish landscape ahead of the new year, 2021 may well belong to its overpowered understudies. We may well be on the cusp of a huge year for alt-coins.