Cryptocurrencies Are Rising, So Are The Scams: How to Avoid Crypto Hacks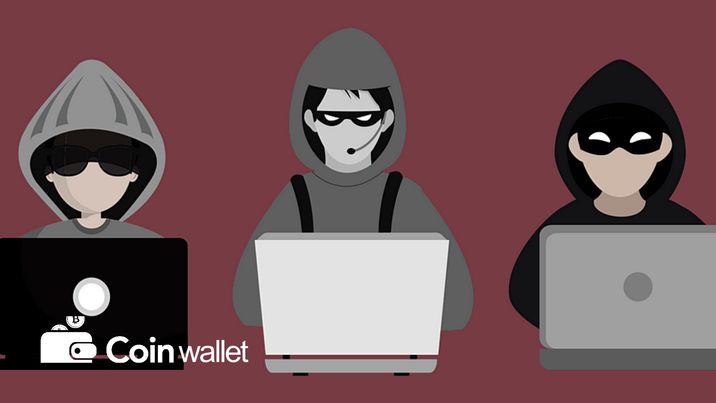 It's well known that crypto hacks are an unfortunately common thing to deal with in the market. This has been true since the emergence of cryptocurrencies as a valuable commodity. The value of cryptocurrencies has increased exponentially in the last few years, and at the same time, cryptocurrency scams have been growing in their complexity and profits.
The problem of hackers and scammers in the cryptocurrency market is undoubtedly accelerating. Cybersecurity experts expect 2021 to be the worst year on record for cryptocurrency-related cybercrimes, and it wouldn't be a surprise to see advanced malware attacks in the next year. This is why it is imperative to know how to avoid crypto scammers.
History of Crypto Hacks
Cryptocurrency hacks and other cybercrimes related to cryptocurrencies have been going on for a long time. They have gotten much more terrifying and sophisticated in recent years as hackers turn for a larger payday. For context, crypto scammers have made off with $1.8 Billion through the first ten months of 2020.
One of the largest crypto scams that have happened this year is the KuCoin hack, which saw a cyberattack steal $150 Million from the Singaporean cryptocurrency exchange. The hacker performed this by finding a way to get into the exchange's hot wallets and then drained the funds from there. However, it is good to note that KuCoin has stated that 84% of the stolen funds had been recovered in this case. Sadly that is generally not the outcome of most hacks.
The KuCoin event in September is not the only example of a large scale hack this year. The Slovakian cryptocurrency exchange ETERBASE lost $5.4 Million worth of funds when their hot wallets were compromised and drained by unknown elements. Authorities were informed of this attack, although as can be expected from these types of crimes, it is very difficult to find the individual(s) responsible.
One of the most notorious cryptocurrency scams that took place was the scam of One Coin, a cryptocurrency founded by Dr. Ruja Ignatova cryptocurrency that would rival Bitcoin. It eventually turned out that there was no underlying blockchain technology or actual cryptocurrency. The scam company managed to gain $15 Billion before Dr. Ignatova disappeared in October 2017, and her brother was later arrested in 2019 on fraud charges after taking control of the operation.
Future of Crypto Hacks
One of the factors predicted to increase the number of cryptocurrency-related crimes is the poverty caused by the COVID-19 Pandemic. One type of crypto scam that is likely to remain prevalent and even increase in the coming year is the tried and tested Phishing scams. With more and more people coming into the world of crypto, inevitably some will not be able to spot the signs of a crypto Phishing scam.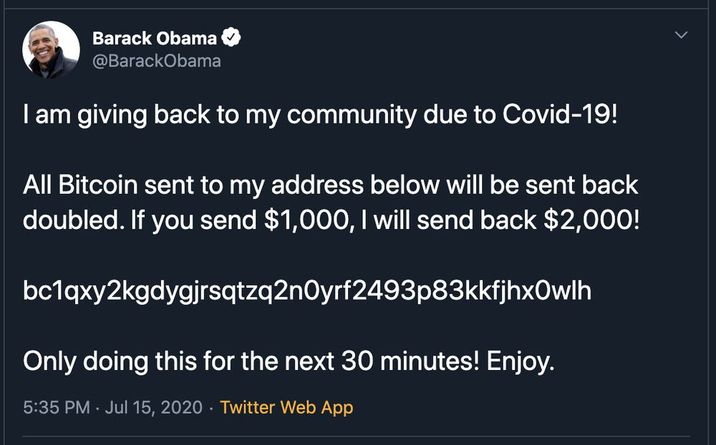 Even this month, there has been news of a crypto Phishing scam centered around a group of scammers pretending to be the Ledger cryptocurrency wallet provider. In this scam, the criminals posed as Ledger and making false data breach claims, feeding over the previous true data breach to get users to download their fake app and input their recovery phrase, giving the scammer access to their holdings and accounts.
Another type of scam that is likely to be at the forefront of the "scam boom" in 2021 is the social media crypto scam. This scam can come in a couple of forms, with some imposter or fake accounts being used to scam people out of their cryptocurrencies by offering them a deal too good to be true and asking them to send some cryptocurrencies as a prerequisite. The scammer will then run away with the funds.
Another form of cryptocurrency scam through social media involves hacking a prominent public figure's social media account and posting similar offers to the cons mentioned above. This is similar to what happened in the Twitter Bitcoin Scam that happened in July 2020, whereby 130 high-profile Twitter accounts were hacked and offered to double any cryptos sent to a certain wallet address. It eventually turned out that the attackers made off with $110,000 worth of crypto.
The perpetrators of this scam have not yet been found. However, arrests have been made in connection with the offense. It is unknown if charges will be brought and future scans of a similar type may not turn up any suspects at all.
Tips For Protecting Your Crypto
Make Use of a Secure Cryptocurrency Wallet
One of the best ways to ensure that you are keeping your cryptos safe is to invest in a cryptocurrency wallet with useful security features. Hardware wallets are the best for security as they are not exposed to the internet, but they're not overly convenient.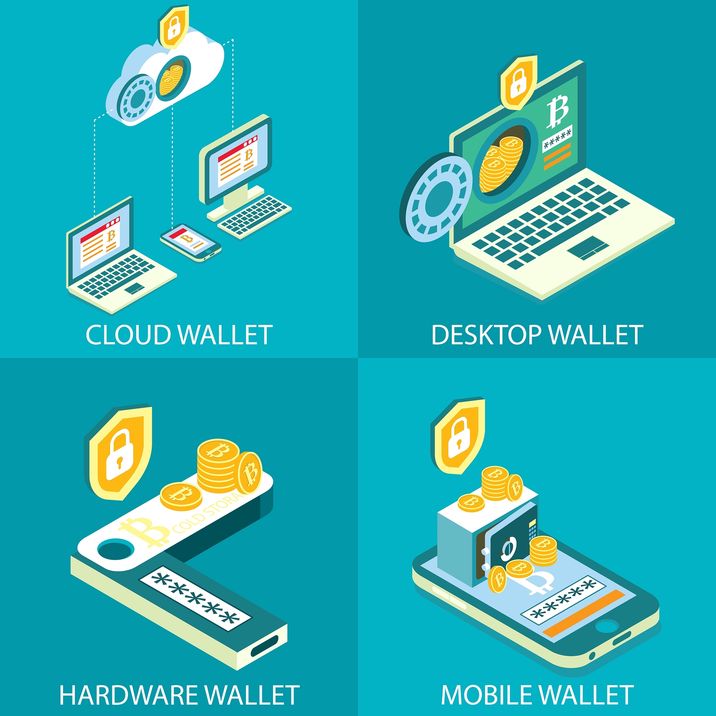 One of the best wallet choices to blend security and convenience is to use a highly professional and secure mobile wallet. This is because you will be able to process transactions to and from your bank account from your cryptocurrency holdings with the push of a button. The better mobile apps will have client-side encryption and storage of private keys on your own device, along with other security features.
Keep Your Coins in Multiple Places
As the saying goes, don't keep all of your eggs in one basket. This is the same with your cryptocurrency holdings. If you keep all of your cryptocurrencies in a single wallet, you will be more likely to lose all of your holdings if you are the subject of an attack. Alternatively, if you were to hold smaller amounts of cryptos in multiple wallets, you won't lose everything even if one of your wallets is compromised.
Of course, it will still be incredibly damaging to you if you lose anything at all, but this also further highlights the need for you to use a wallet that has adequate security features to protect your holdings.
Don't Use Public WiFi
Using public WiFi is one of the worst possible things you can do if you are trying to protect your cryptocurrency holdings. Any information sent over a public WiFi network is incredibly exposed to potential hackers who will then be able to access your personal information and use this information to steal your cryptocurrencies and leave you high and dry.
Conclusion
It is clear that the cryptocurrency market has expanded rapidly in the last few years, and scammers are always quick to latch onto anything that can make them money. Due to the new nature of many customers in the cryptocurrency market, scammers have a pool of inexperienced and gullible people to pray on, which has helped to accelerate the rise of cryptocurrency scams, along with the increasing values of cryptos.
Experts stated that 2021 will be the worst year yet for cryptocurrency scams, and it is imperative that you keep you and your holdings safe. Especially as phishing and social media scams become more advanced. This is why it is important to be safe using cryptos and keep multiple wallets, which are secure and you should avoid sending anything using public WiFi.