The Importance of Choosing The Right Crypto Wallet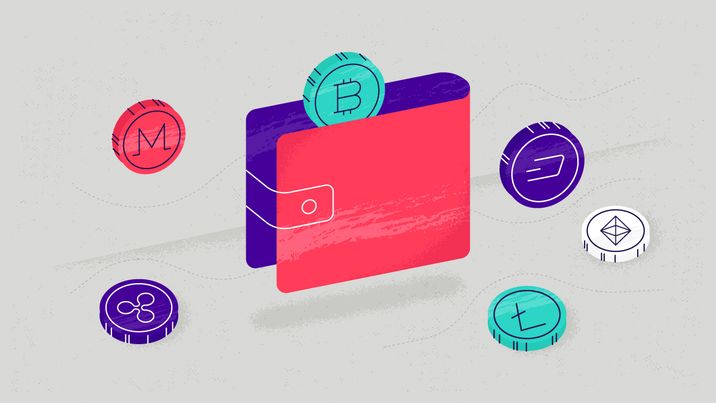 Although cryptocurrencies have existed for more than a decade, their popularity truly blossomed in 2017, bringing thousands of platforms and millions of users to the forefront of finance in the digital age.
Today, cryptocurrencies serve a seemingly endless number of purposes as they power decentralized platforms, facilitate ecosystem transactions, and, perhaps most prominently, exist as a speculative asset in a market collectively worth more than a quarter-billion dollars.
Indeed, Bitcoin, along with dozens of other digital assets, is one of the most notable investment vehicles today, competing, and often winning, against other commodities like stocks, bonds, gold, and oil.
Despite its burgeoning popularity and profit-making opportunity, cryptocurrencies are still relatively new, which means that it is especially crucial that crypto traders – both those that have been involved in the market from the beginning that those that are just getting initiated – understand the tools of the trade.
These tools certainly include things like hardware adoption and exchange participation, but every crypto trader needs to start with the right crypto wallet.
Crypto Wallets 101
To some extent, understanding a cryptocurrency wallet is as simple as the name implies. Just as people in the past would store their cash in a physical wallet, cryptocurrency users store their tokens in a digital wallet. However, crypto wallets do more than store money in a digital billfold. They are akin to a bank, a safe deposit box, and a vault all combined into a single service. Simply put, a cryptocurrency wallet is a technology used to store, protect, and share digital assets.
Because digital assets exist only in code, choosing the right wallet is critical. It's the digital fortress protecting your assets, and it's the exchange mechanism that makes crypto trading possible. What's more, users have a seemingly endless array of options to choose from. CoinMarketCap reports on more than 2,400 different digital currencies, and each project typically comes with its own wallet service. In addition, there are hundreds of companies offering their own wallet services that are compatible with multiple projects and that adopt different priorities.
Fundamentally, these services are accessed using a unique address comprised of both a public address and a private keys, but, beyond that, the distinctions are numerous and nuanced. As "Assurance in a Blockchain World," a report by big ten accounting firm Deloitte, notes, "While there are several wallet providers, it is important for entities to consider the risks associated with the security of the platform and the availability of the assets."
In other words, making the right choice is a critical decision point for every crypto trader.
Understanding the Options
There are numerous cryptocurrency wallet services, and they each fall into one of five categories. Understanding the purpose and process of each wallet service can help make the selection process easier and more accurate.
Online Wallets
Also known as cloud-based wallets, these services are famous for their convenience and usability because of their always-on, always-accessible nature. Unfortunately, what online wallets gain in convenience, they exchange for security. Online wallets are susceptible to fraud and theft. As a service that is continuously connected to the internet, online wallets face a litany of potential attacks. Also, fake bitcoin wallet scams can be especially prevalent.
For instance, a 2017 scam related to Bitcoin Gold cost investors $3.2 million, in just one example of how fraudsters are looking to take advantage of cryptocurrency investors.
Desktop Wallet
Desktop wallets are wallet applications downloaded directed to a user's computer. This service is only accessible on the device to which it is installed, making desktop wallets significantly more secure than online wallets. While viruses or malware can still impact desktop wallets, users have much more control over the wallet's protective status and overall integrity.
Mobile Wallet
In today's mobile-first digital environment, mobile wallets are especially enticing. These services download as smartphone apps. Mobile apps share many of the security features of a desktop app, but they do carry additional risk because of the precarious nature of smartphone security. For instance, if a user loses or breaks the phone, they may be unable to access the crypto assets.
Hardware Wallet
As the name suggests, hardware wallets use a physical device to store users' private key. Often, this means that the information is kept on a USB drive that users insert into their computers when they want to exchange tokens online. Hardware wallets are often considered to be one of the safest storage options because they are almost always offline, meaning that bad actors don't have an opportunity to steal your tokens when you're not looking.
Paper Wallet
Widely considered the most secure approach to cryptocurrency storage, paper wallets are a physical expression of ownership. In this case, the public and private keys are printed on a piece of paper that typically includes a scannable QR code that provides quick access to a crypto wallet.
Recommendations
Of course, other distinctions should be considered when choosing a crypto wallet. Most importantly, users should access a service's reputation and functionality related to security. Certainly, convenience and usability are essential, but if crypto investors lose control of their digital assets, the forever nature of decentralized assets makes it difficult or impossible to recover lost or stolen tokens.
At the same time, custodial or noncustodial options can be a philosophical and practical distinction for many users.
Moreover, consider a service's coin support. Make sure that your wallet selection can support the currencies that you trade most. Having to manage and oversee dozens of different wallets is a hassle and a security vulnerability. As much as possible, bring your business under one roof.
Few decisions will be as important to crypto traders as the wallet service that they select. Don't make your decision to quickly, and don't miss an opportunity to explore the ways that Coin Wallet can up your trading game with comprehensive crypto wallet service.