Crypto Regulation is Getting Stricter, 5 Best Tips To Stay On Top Of The Latest Rules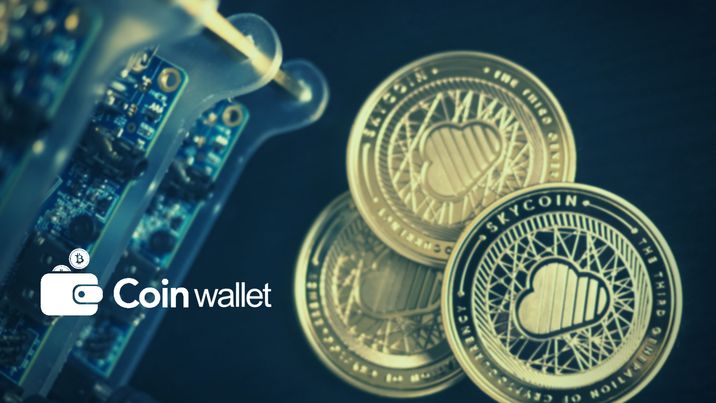 It's fair to say that global crypto regulation is becoming more strict, with an array of bans, card freezes, and tracking requirements imposed by national governments in opposition to cryptocurrency. One of the most significant talking points and drivers for cryptocurrencies from the start of the 2017 Crypto Boom was unregulated. The central portion of the debate is consisted of whether or not cryptocurrencies should be regulated, and if so, to what extent should they be regulated.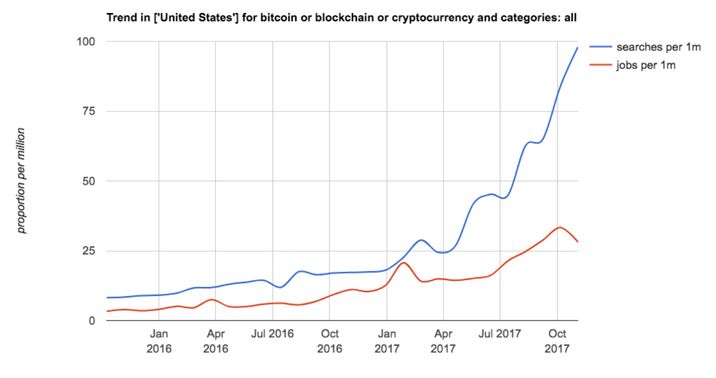 Regulators have been stumbling over what to do with the new type of asset class; however, this period may be over soon.
History of Crypto Wallet Regulation
When cryptocurrencies first came onto the scene in 2017, cryptocurrencies' ability to give users better anonymity caused people to flock to cryptocurrencies and the massive investment potential. This has sometimes led to the overarching and problematic opinion that cryptocurrencies are for criminals and shady dealings.
In addition to this low reputation, large banking institutions have also gone through the process of putting the squeeze on cryptocurrency wallet users by freezing their bank accounts. This makes it harder for the trader or holder to be able to make money from their investment. Despite the increased difficulty, this did not affect ownership of a wallet itself.
At this point, with the acceleration of action into cryptocurrency regulation, it is incredibly important to have an understanding of the regulations in your country and the countries where you will be using your crypto.
How Crypto Regulations Are Changing
The anonymity and fundamental nature of cryptocurrency wallets, which are still the most crucial cryptocurrency tools, are potentially being eroded by increasingly harsh regulation from Russia, which will compel cryptocurrency wallet owners to report their wallet addresses and balance information if the wallet receives more than $1,300 per year. Failure to report these wallets carry heavy penalties, including an unreported wallet worth $13,000, will land the defendant a three-year prison sentence.
The United States has been an exciting hotbed for cryptocurrency, the potential for the country is almost limitless, yet their government is actively sabotaging anything that could threaten the importance of the dollar. Earlier this year, introduced plans for a digital dollar were shot down. The SEC has been actively fighting innovations in the country, such as Facebook's Libra Project and getting into Telegram's altercations.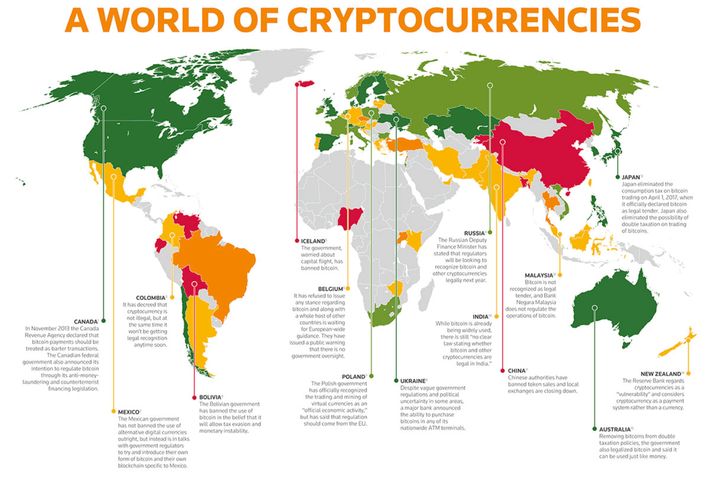 It is also likely that the European Union will soon be enforcing some regulation on cryptocurrencies, following the launch of a public consultation into creating a trans-European framework for crypto assets through the use of an EU Directive or Regulation.
5 Tips To Stay on Top of Crypto Regulations
Despite the confusing current state of affairs, it is possible to keep yourself abreast of the situation with cryptocurrency regulations. Below are our best five tips to stay on top of such regulations.
Subscribe To Relevant News Outlets For Outside Information
One of the easiest ways to keep up to date with cryptocurrency regulation that doesn't require much effort is subscribing to crypto-related news outlets for news and outside information. By doing this, you should be notified about updates automatically, which makes it less likely for you to miss out on crucial details.
Some good examples of reputable and relevant cryptocurrency news sites include CoinDesk, CryptoNews, CoinTelegraph, and many more. By keeping up to date, you'll never miss a development.
Research The Current System In Your Country
One of the most significant benefits of the internet is the constant and rapid access to information that it affords to users. By taking advantage of this access to information, it is incredibly easy for cryptocurrency enthusiasts to research digital currencies' regulatory systems within their own country.
By narrowing the search down to your own country, you can be assured that the information you are looking at is relevant, and you won't have to spend as much time trawling through the material to find the required information.
Network And Meet Knowledgeable People In The Space
An understated way of keeping up with cryptocurrency regulations is to network and meet knowledgeable people in the space. These people will have insider knowledge of the sector, and if you get close to them, they will be able to pass their wisdom and experience onto you, meaning that you never miss important news.
The other benefits of making connections in the sector are that you may have a repository of like-minded people who can attempt to be involved in projects or even become partners within the long term.
Get Involved In Cryptocurrency Social Media
Over 50% of people now get their news from social media. Things are a little different in the cryptocurrency market, with important updates and industry-shaking information quickly being found on the variety of crypto-friendly social networking sites that are out there. You can also set up alerts for specific subject-areas or people to stay informed.
Some examples of cryptocurrency-friendly social media sites include Reddit, Telegram, LinkedIn, Steemit, and many more. Getting involved in the social side will also help your projects.
Follow The Actions of Relevant Regulatory Authorities
As previously stated earlier, the SEC has a history of smacking down cryptocurrency-related projects, and they are quite loud about their successes. By following news directly from the regulators, you will be able to gain a quick, on the pulse insight into the actions they are taking, particularly regarding cryptocurrencies.
It is essential to understand the organizations that regulate cryptocurrencies in your country, as it will vary greatly depending on where you're originating. For example, while the SEC is taking the reins in the United States, the United Kingdom generally regulates crypto activity through its Financial Conduct Authority. A simple internet search will get you the information on which body holds cryptos in your country.
Conclusion
It's evident that national governments are attempting to either restrict or outright shatter cryptocurrencies' fundamental principles. Some countries are welcoming; however, the recent shift has been alarming compared to the regulatory wasteland that the market was in the beginning.
It is crucial to keep on top of regulatory trends so that you can make the right decisions and keep yourself safe from any potential legal repercussions.