The Biggest Crypto Wallet Hacks To Date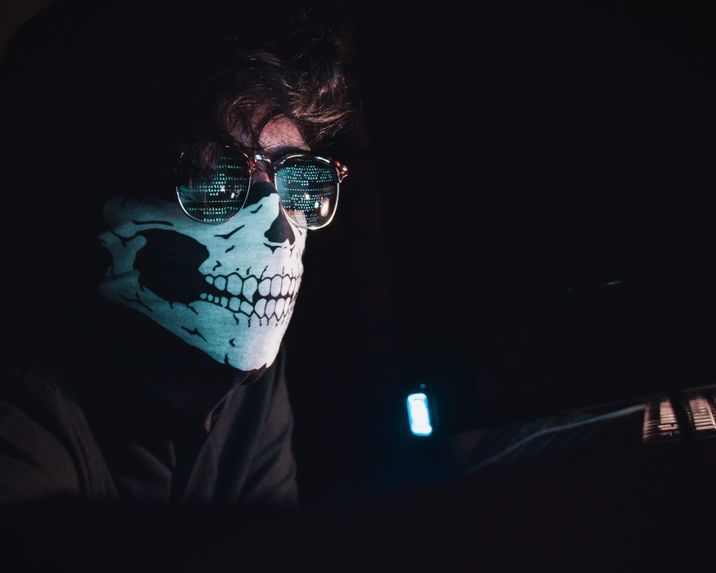 Exposing any information to an online network creates vulnerabilities that can be exploited by hackers. In this unsure environment, where hacks are starting to be viewed as an increasingly difficult problem, cryptocurrency holders must know how to secure their digital assets
One of the biggest unique selling points of cryptocurrencies, as it stands, is their high-levels of security and their natural resistance to hacking attempts. Despite this reputation for security, institutions that are responsible for handling cryptocurrencies are generally less successful in their efforts to secure their network. This has led to a number of highly-publicized and incredibly damaging hacks being levied against both cryptocurrency exchanges and wallet providers across the world.
In this unsure marketplace, where hacks are starting to be viewed as an increasingly difficult problem, cryptocurrency holders need to be able to take responsibility for their cryptos. This is in addition to the responsibility that the exchanges and wallet providers have to the customer. As a result, it is more important now than ever to ensure that you are fully aware of how to keep your cryptocurrencies safe before you go crazy on various wallets and exchanges.
The Biggest Crypto Wallet Hacks In History
Coincheck:
Coincheck is a provider of both cryptocurrency wallet and exchange services. The company was established in Tokyo, Japan during August 2014 by co-founders Yusuke Otsuka and Koichiro Wada. Since its founding, the company has gone from strength to strength, with Coincheck eventually being the subject of an acquisition by Monex Group, for the value of $34 Million.
Despite the relative success of the company, it has not always been smooth sailing for the Japanese exchange. In January 2018, the company was the subject of an attack by malicious actors. The hackers made off with over $500 Million worth of digital tokens, making this not only one of the biggest crypto hacks to date, but also one of the biggest heists to date.Not much information has been provided on how the attackers managed to breach the exchange's security, although they have confirmed that it was not an inside job.
There is speculation that the exchange was hacked due to their use of "hot-wallets", which are cryptocurrency wallets that are connected to an external network. These are more vulnerable to hacking than the disconnected cold-wallets.
Binance:
Binance is one of the most recognizable names in the cryptocurrency sector, regularly being considered as the largest cryptocurrency exchange in terms of the trading volume. The exchange was founded in 2017, by co-founders Yi He and Changpeng Zhao. The fact that Binance has appeared in this article shows that even the biggest players in cryptocurrency can fall victim to a hack.
In May 2019, it was reported that hackers had targeted the multi-national exchange, making off with around 7,000 Bitcoin, which at the time was worth over $40 Million. What was even more concerning, was that the hackers drained the funds from the exchange in a single transaction. The company treated this as a large scale security breach and immediately began investigating the hack.
Upon investigation, it was discovered that the hackers used a variety of methods to collect a large amount of personal information to facilitate the hack. Thankfully, the hack was limited to Binance's "hot-wallet", which only holds 2% of the exchange's Bitcoin holdings. According to Binance, other wallets were not compromised and the damage would be limited through their Secure Asset Fund For Users, which is an emergency insurance fund.
Bitpoint:
Bitpoint is a Japan-based cryptocurrency exchange, that is owned by the parent company Remixpoint inc. Japan's tolerance to cryptocurrencies extends to their changes of legislation and to the fact that all Japanese cryptocurrency exchanges need to be registered with the relevant authorities. Due to Bitpoint's inclusion on this list, it can be concluded that just because an exchange is legal and registered, does not mean it is completely safe.
On the 12th of July 2019, Bitpoint suspended their services after noticing an issue with their payment systems, with the company later releasing a statement, revealing that $32 Million in cryptocurrency had been stolen from the platform. The exchange was able to locate some of the missing funds, although nobody has been brought to any form of justice for the crime.
The reason for the breach was listed as the unauthorized access to private keys of the exchange's hot wallet. In the wake of the news, the company stock had devalued by 19% and even stopped trading altogether at one stage. This was due to mass sell-offs in the wake of the hack. The exchange later offered to pay the 50,000 affected customers in cryptocurrency to the value of their losses.
How To Protect Your Cryptos:
Keep Your Private Key Offline:
As has been mentioned previously, exposing any information to an online network creates vulnerabilities that can be exploited by hackers; this is also true to your private keys for your crypto wallet. Your private key should be stored offline and kept in a secure location, such as a safe, or some other location which only you are privy to.
Select a Wallet That Has Effective Security Measures:
The reality is, depending on what type of cryptocurrency wallet you use, your information and your keys will be more or less secure. If you are looking for maximum security, then it may be better for you to use a hardware wallet. Hardware wallets are offline devices and as such are invulnerable to attacks by hackers.
Do Not Use Public Wifi:
If you are utilizing a cryptocurrency wallet on your mobile device, then you need to be incredibly careful and selective about the environments in which you go online. If you are using public wifi, your device has a much higher likelihood of being compromised. You should try to limit your internet usage to private, secure networks to protect your cryptocurrencies.