CRYPTOCURRENCY THAT HAS MORE POTENTIAL AND HOW YOU CAN INVEST IN IT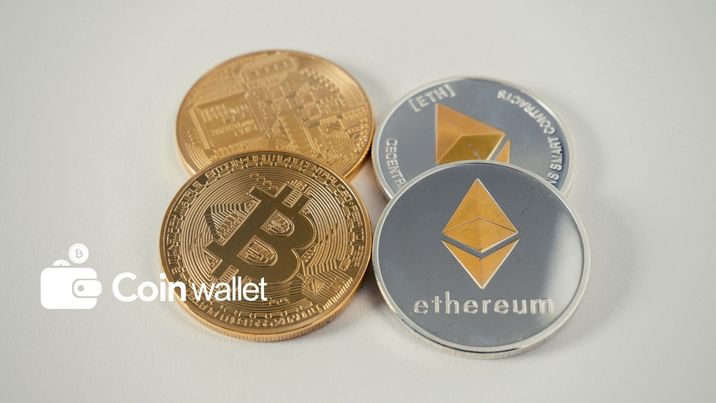 Introduction
In 2020, there was an increase in the value of Bitcoin and Ethereum. Since then, many people and investors have been rushing toward the cryptocurrency market. There are currently over 5,000 cryptocurrencies on the market. With so many cryptocurrencies to choose from, how do investors know which one is the best to invest in?
However, not all cryptocurrency has the potential of bringing in profit at the long run. While some are volatile, many cryptocurrencies are dormant and end up with tie-down money.
In this article, you will learn about the cryptocurrency that has more potential and how to invest in it. These cryptos have had tremendous growth in the past and will continue to be in the news — they will always grow more.
Kindly note that you invest at your own risk, as this is not investment or financial advice. Blockchain isn't the same as a portfolio when it comes to investing. It pays no interest or dividends, much as gold and silver investments. To the extent that cryptocurrency would be a safe investment, its price must rise dramatically and remain there for an extended period.
Alright, let's get started!
Bitcoin (BTC)
It has been more than a decade since the mysterious "Satoshi Nakamoto" created Bitcoin, and this currency created by an unknown person or people has risen to the top. Bitcoin was first mined in 2009 by Satoshi, and since then, it has dominated the market. However, it has not been all easy and smooth. Bitcoin prices peaked at around $20,000 in December 2017 before plummeting in 2018, reaching a low of $3,234 by the end of the year; after that, bitcoin has been doing pretty good on the chart. Bitcoin values reached all-time highs in March 2021, with a single bitcoin worth more than $60,000. Anyone who wants to run a Bitcoin node and store their copy of the Bitcoin blockchain can do so for free using the Bitcoin program, which is freely accessible online. Bitcoin miners, who continue to support the network by applying new transaction details to the blockchain, create new coins every 10 minutes.
Ethereum (ETH)
Ethereum is a blockchain-based computing framework that helps people to trade Ether, an evergrowing cryptocurrency. With a market cap approaching $139 billion, Ether has become one of the most successful cryptocurrencies globally, trailing only Bitcoin in market share. The enormous appeal, though, is the blockchain itself, which has become wildly successful as a host for other cryptocurrencies – in other words, investors benefit not just from one of the most robust and most common cryptocurrencies on the market but also from Ethereum's broader applications. The decentralization of money is one of the critical philosophies driving cryptocurrencies. Instead of decentralizing money, Ethereum's mission is to decentralize the internet by replacing servers with a global network of nodes, resulting in "one computer for the entire planet."
Litecoin (LTC)
In late 2011, former Google and Coinbase programmer, Charlie Lee founded Litecoin. To build Litecoin, Lee copied the Bitcoin codebase, expanded the overall availability, and adjusted the rate with which new blocks are added to the network. For example, while Bitcoin transactions take about 10 minutes to validate, Litecoin transactions are much quicker, taking less than three minutes. Furthermore, while Bitcoin mining requires advanced hardware and impressive raw processing capacity, Litecoin has far lower device specifications. In other words, miners can use ordinary PCs to mine Litecoin. For consumers and investors alike, faster and cheaper is a potent combination. In reality, Charlie Lee, the company's founder, wanted to build a "lite" variant of Bitcoin and a cryptocurrency that could serve as the "silver to Bitcoin's gold."
Binance Coin (BNB)
Binance Coin, like Ethereum, is something more than a blockchain. Binance founder, Changpeng Zhao, initially hosted Binance Coin on Ethereum before the Binance decentralized exchange, or DEX, went live in 2017. Binance DEX is a network similar to Ethereum but with a different mission. The Binance DEX is a shared forum where users can buy and sell Binance tokens and use BNB to convert other cryptocurrencies from one to another. As a result, the Binance DEX has become the world's largest cryptocurrency exchange by number, adding to the digital asset's increasing success. Most notably, the Binance DEX gives a discount to those who pay transaction fees on the exchange with BNB. This strategy is a clever tactic that keeps users on the network and assists in Binance Coin's development.
Bitcoin Cash (BCH)
Amaury Sechet developed Bitcoin Cash in 2017 as a fork of Bitcoin. Bitcoin Cash's creation aimed to make for a greater block size than Bitcoin, allowing more transactions to be stored in a single block. Blockchain infrastructure facilitates cryptocurrencies such as Bitcoin, which holds information about crypto transactions in "blocks" of data that can hold up to 1 megabyte of data. As bitcoin's popularity increased, these data blocks were overloaded, reducing transfer speed and raising transaction fees. Bitcoin Cash uses 8 MB blocks to store data, making for quicker and more regular transfers with lower costs. Its scalability means it has enormous growth potential and is a contender for the best cryptocurrency.
Ripple (XRP)
Ripple was first launched as a cryptocurrency and as a digital financial transaction payment network in 2012. XRP is a Real-Time Gross Settlement System and a "money trading and remittance network" validated by independent servers. The currency used is known as XRP, and transactions are instant. You can trade XRP for any other currencies, and its unique selling point is the elimination of fees and waits often associated with banks. It is not a blockchain but rather a Hash Tree, and you cannot mine the currencies since there are only a limited number of coins.
Most cryptocurrency traders agree that a significant transition away from the existing financial system and into one built on blockchain technology is on the horizon. Ripple could be one of the best cryptocurrencies to invest in 2021 because it promises institutional support for this change.
Chainlink (LINK)
Launched in 2017 by Sergey Nazarov, Chainlink seeks to solve the oracle problem or get out-of-chain information required to carry out numerous smart blockchain contracts. Chainlink (LINK) is an Ethereum token that drives the Chainlink decentralized oracle network (DON). This leading on-chain provider enables smart contracts on Ethereum to safely communicate to external data sources, APIs, and payment networks. Participants are rewarded with a token if they include and use this information. Once they have checked an oracle's data, they are compensated in Link, Chainlink's preferred cryptocurrency. This mechanism instills confidence in the network, and the growing success of decentralized finance, or DeFi, contributes to Link's status as a candidate for the best cryptocurrency. Chainlink does not have a blockchain of its own. Instead, the token protocol is blockchain agnostic, meaning it can operate on multiple blockchains at once. In 2020, Chainlink was honored by the World Economic Forum, which called the startup one of the 100 most promising Technology Leaders of 2020. At the beginning of 2021, Chainlink went from a low $11 to $36.9 all-time high in a remarkable bull run.
Tron (TRX)
TRON's goal is to build a free, global digital entertainment network that allows consumers to quickly and cheaply distribute and exchange content. TRON allows everyone to place their information on the blockchain-built ecosystem, bringing down the costs of distribution platforms for publishers and hinting at the prospect of lower user fees while consuming the content. Tronix, on the other hand, is the token that drives the whole device. Many of the world's foremost entertainment corporations profit from acquiring and selling data on their users; however, using Tron leaves no such traces. Although it safeguards consumers, Tron also helps content developers to monetize their work directly via Tronix, Tron's cryptocurrency. The framework has achieved fame and popularity in recent years due to Tron Foundation founder Justin Sun's antics.
Both rates and market capitalization statistics are volatile. To invest in any of the cryptos mentioned above, you will need to do the following:
Choose your crypto: One of the true complexities of cryptocurrencies is this. There are a lot of cryptocurrencies. There probably are a thousand or so. You can always pick from the cryptos mentioned above.
Choose a platform to buy cryptos: One of the drawbacks of purchasing cryptocurrencies is that you cannot use them in traditional finance institutions. Banks and stock brokerage companies do not have them. You'll be restricted to purchasing, keeping, and selling cryptos on dedicated cryptocurrency exchanges for the most part.
Store your cryptos: Usually, you keep your crypto in a cryptocurrency wallet. A cryptocurrency wallet is a software that contains the private and public keys that allow you to enter the blockchain where your cryptocurrency is held. The digital wallet you select will be determined by your preference for a combination between protection and comfort.
Conclusion
Be prepared for volatility no matter when or how you wish to purchase, sell, or store your cryptocurrency. Traditional assets are much more predictable than cryptocurrencies. And, as with any investment, bear in mind that what goes up can come down again.