Embrace the Advantage of Bitcoin for Booking Short-term Rentals with BitAlquiler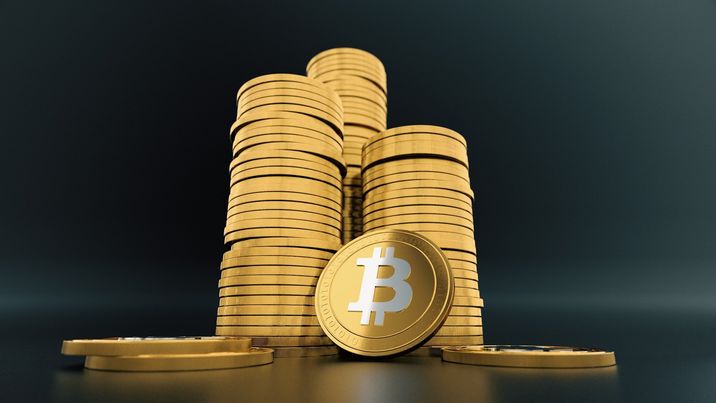 BitAlquiler, the prominent online platform for short-term vacation rentals unveils its latest innovation, poised to revolutionize the booking process for travelers. In a bid to provide enhanced convenience and security, BitAlquiler now offers its users the opportunity to utilize the world-renowned cryptocurrency, Bitcoin, to effortlessly and securely secure their dream vacation homes.
With its decentralized nature and widespread acceptance, Bitcoin has garnered immense popularity for its convenience, security, and global accessibility. Recognizing the growing demand from its tech-savvy and forward-thinking user base, BitAlquiler has taken a proactive step by integrating Bitcoin as a payment option. This forward-looking move seeks to cater to modern travelers who yearn for a seamless and contemporary approach to booking their short-term rentals.
With the inclusion of Bitcoin, users of BitAlquiler will experience several remarkable advantages:
Instant Transactions
With BitAlquiler, you get the added benefit of instant transactions powered by Bitcoin. No more frustrating waits for long bank transfers or credit card authorizations. BitAlquiler enables travelers to swiftly book their desired accommodations and confirm their stay within minutes.
By harnessing the speed and efficiency of Bitcoin transactions, we guarantee a seamless booking experience. Say goodbye to tedious delays and uncertainties. With us, you can promptly secure your dream rental and eagerly anticipate your upcoming journey.
Whether you're planning a spontaneous weekend getaway or an elaborate vacation, our instant transaction process ensures that you can quickly lock in your preferred rental without any hassle. Embrace the power of cryptocurrencies with BitAlquiler and enjoy the ease and efficiency of instant bookings.
Enhanced Security
Bitcoin's underlying technology, blockchain, ensures a high level of security and privacy. Users can have peace of mind knowing that their sensitive information is protected.
At BitAlquiler, we place a topmost priority on the safety and privacy of our users. That's why we've implemented enhanced security measures enabled by Bitcoin's revolutionary underlying technology - the blockchain. This cutting-edge technology offers an exceptional level of protection and instills peace of mind, knowing that sensitive information is thoroughly safeguarded.
The inherent design of blockchain ensures an incredibly secure and tamper-proof system. All transactional data is encrypted and stored across a decentralized network of computers, significantly reducing the risk of unauthorized access or data breaches. By eliminating the need for a central authority, our platform's decentralized nature further fortifies its security.
Global Accessibility
The borderless nature of Bitcoin means that you can book accommodations in any country without the need to worry about exchanging your local currency. Traditional currency conversions can often be cumbersome and come with additional fees, but with Bitcoin, you can bypass these hassles entirely. This provides a seamless and cost-effective booking experience for travelers, allowing them to focus on planning their adventures rather than dealing with financial logistics.
Moreover, Bitcoin's decentralization and global acceptance ensure that you can access BitAlquiler from virtually anywhere, opening up a world of possibilities for travelers seeking unique and diverse accommodations worldwide. Whether you're exploring exotic destinations, going on a business trip, or simply enjoying a vacation in a neighboring country, our platform enables you to book with ease and convenience.
Lower Transaction Fees
At BitAlquiler, we offer a financial advantage to travelers through lower transaction fees with Bitcoin payments. Unlike conventional payment systems, Bitcoin transactions generally involve reduced costs, resulting in savings on your travel expenses.
By choosing Bitcoin as your preferred payment method, you can avoid high cross-border transaction fees often associated with traditional currencies. This allows you to allocate more resources to fully enjoy your travel experiences, explore new places, and indulge in local activities and cuisine.
About BitAlquiler
BitAlquiler remains committed to staying at the forefront of the vacation rental market by connecting travelers with hosts offering unique accommodations in top destinations worldwide. With the integration of Bitcoin, BitAlquiler is poised to lead the industry towards a more modern, secure, and efficient future.
But that's not all! BitAlquiler opens up a world of unique and exciting accommodations that you might not find on other platforms. Whether you dream of staying in an off-grid eco-lodge, a futuristic high-tech apartment, or a cozy mountain chalet, our diverse selection of accommodations caters to all tastes and preferences.
In Conclusion
To make a payment on BitAlquiler, the process is simple. You can choose Bitcoin as your preferred payment method during the booking process. Upon confirmation, the payment amount in Bitcoin will be converted to the equivalent in the local currency, ensuring transparency and ease of use.
Start your travel journey with BitAlquiler today and embrace the power of cryptocurrencies to unlock a world of convenience, privacy, and exciting accommodations.