Ethereum Price Set to Surge Upwards as NFTs are Booming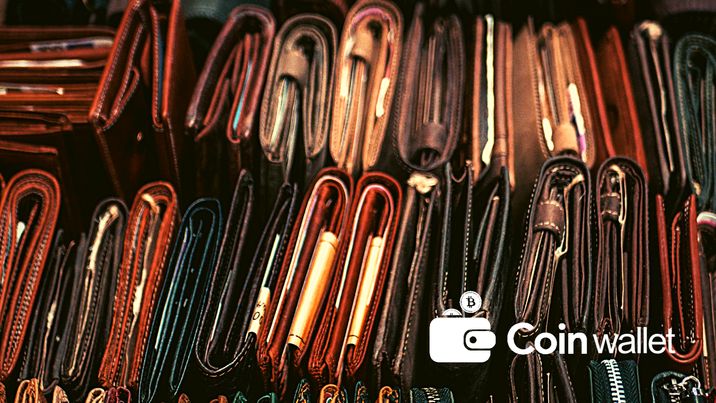 As NFTs are reaching the pinnacle of their fame and DeFi continues to grow, the price of Ethereum (ETH) is likely to continue increasing, according to forecasters.
Overall, 2020 has not been a good year. COVID-19 caused human deaths and major damage to the economy, which was accompanied by rising inflation.
But 2020 was a very important year for cryptocurrencies. The circumstances were created in such a way that they started shining. As the dollar started losing value, large financial companies began investing large sums of money in cryptocurrencies, mainly Bitcoin.
2020 will be remembered as a year for big news related to cryptocurrencies, such as the integration of cryptocurrencies in the Paypal platform. And so began a crypto bull run, considering that Bitcoin halving also happened in March 2020.
Even the adoption of blockchain technology and Decentralized Finance (DeFi) began to take its toll, too. Consequently, the price of Ethereum also started to rise.
Cryptocurrencies started 2021 furiously, reaching new all-time highs. The bull run hasn't ended yet and it is not expected to end anytime soon. Therefore, let's take a look below and see how high the Ethereum price could go?
Why Should You Pay Attention To Ethereum (ETH) In 2021 and Beyond?
Ethereum is the second largest cryptocurrency after Bitcoin. As per Coinmarketcap, the Ethereum price at the moment is $1,846. Its market capitalization at the moment is $212.7 billion. Ethereum reached its all-time high of $2,036 on February 20th, 2021.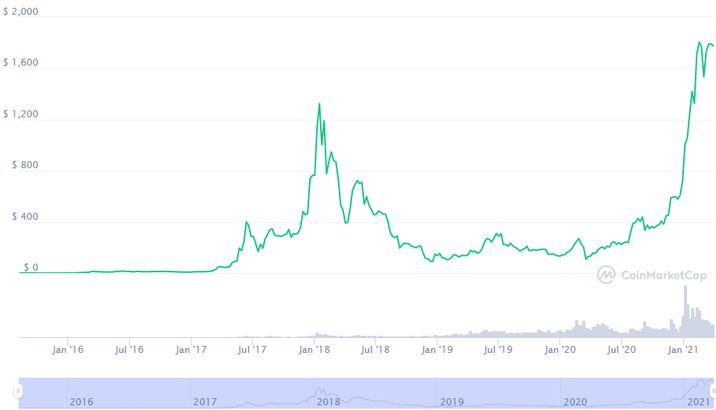 Nevertheless, why should one invest in Ethereum? Why is Ethereum so attractive?
Ethereum was officially launched on July 30, 2015. Ethereum blockchain serves as a platform for the execution of decentralized smart contracts. Its blockchain is the most actively used in cryptocurrency with many other projects based on it. As per the State of the Dapps, there are over 3,000 decentralized apps (DApps) based on the Ethereum blockchain. Three of the most reputable ones that you probably have heard of are Uniswap, MakerDAO, and Chainlink.
As it can be seen, Decentralized Finance (DeFi) is experiencing drastic growth, with the Ethereum blockchain playing a key role. Only in 2020, the total value of locked assets in DeFi protocols rose 2,000% going from $650 million at the beginning of the year to $16.05 billion at the end. According to Defipulse, the total value of locked assets in Defi protocols at the moment is $41.53 billion.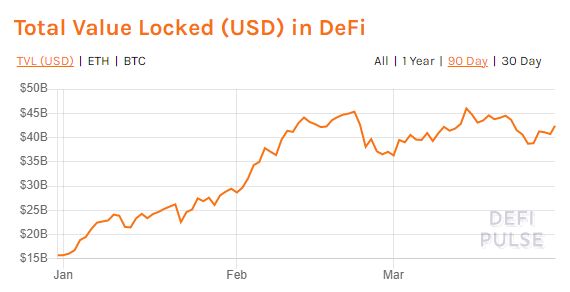 These statistics alone are enough to show us how much Decentralized Finance has grown recently and what its potential is for the future. Since DeFi is generally growing, this is another indicator of why you should consider Ethereum as part of your investment portfolio.
Ethereum (ETH) 2020 And 2021 Price Analysis
Ethereum entered 2020 at $130. The price increased to $279 in February but then fell in March all the way to $108 due to the Coronavirus Pandemic. Then, ETH started steadily increasing all the way to $481 in September 2020. Following the crypto bull run, Ethereum continued its rise and ended 2020 at $745.
Ethereum's rally continued in 2021 also, with the coin surpassing the $1,000 mark on January 4th, 2021. ETH continued its increase, and it reached a new all-time high at $2,036 on February 20th, 2021. At the moment, Ethereum is trading at $2,066.
As we can see from the analysis above, Ethereum has grown tremendously in 2020 and has continued to increase in price in 2021 also.
But why has Ethereum experienced so much growth?
The way cryptocurrencies work is cyclical. They are currently experiencing a bull run. Ethereum has lagged behind in price compared to the growth of Bitcoin in 2020. But, at the moment when Bitcoin has started to slow down, Ethereum has started to get more attention from investors and consequently its price started to increase.
We mentioned above that the increase of DeFi and the news about the new records in total value locked in DeFi potentially helped the increase in the price of Ethereum as well.
Has the NFT Craze Impacted Ethereum Price?
Non Fungible Tokens (NFTs) are one of the hottest topics in the world of cryptocurrencies right now. The highlight was author Beeple who sold his digital artwork collection for a whopping $69 million.
NFTs basically are Ethereum based assets. So, they are powered by smart contracts on the Ethereum blockchain and they can be bought and sold on any Ethereum-based NFT market. Moreover, Ethereum is the most used cryptocurrency as a means of payment when one buys an NFT.
NFTs, therefore, had a great deal of attention in February 2021 and continue to have one, which may have influenced the price increase of Ethereum, given that they are based on the Ethereum blockchain.
With Defi rising and NFTs seeming to be in the early stages of development, how much could the Ethereum price rise? Let's see what forecasters have to say below:
Ethereum (ETH) Price Prediction 2021, 2022
The answer to the biggest question of whether Ethereum could reach $2,000 was given on February 20th when Ethereum reached it and even exceeded the value of $2,000. Now the question arises; how high can the price of Ethereum go in 2021 and 2022?
Digtialcoin predicts Ethereum to have a steady increase and reach as high as $2,845 by December 2021. Digitalcoin does not stop there, expecting ETH to grow in value in 2022 as well by reaching the $3,000 mark in June 2021 and going all the way to $3,563 by December 2021.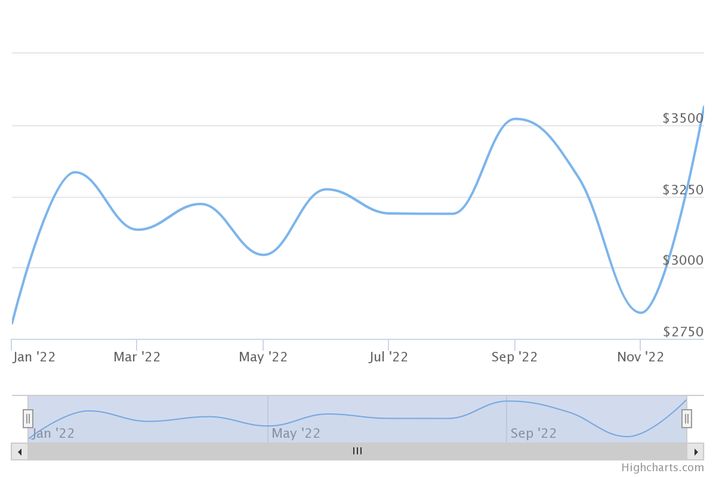 Previsioni Bitcoin is even more optimistic, predicting Ethereum to reach $4,054 by September 2021. Further, they believe that Ethereum price could go as high as $5,344 by December 2021. In 2022 according to Previsioni Bitcoin, Ethereum is expected to continue its bullish run and reach a whopping $8,479 in May 2022. However, the price is expected to slightly drop to $5,898 by the end of 2022.
Wallet Investor has a positive approach as well when predicting the Ethereum price. They believe that Ethereum could reach $2,662 by the end of 2021. Further, they predict that by December 2022, Ethereum could reach as high as $3,712.
Ethereum (ETH) Price Prediction 2023, 2024, 2025
Ethereum price forecasts for the longer term are positive also. In 2023 Digitalcoin predicts ETH to reach as high as $4,103. They are optimistic for 2024 as well, forecasting Ethereum to reach as high as $5,356. In 2025 according to Digitalcoin, ETH's price could go as high as $6,007.
Wallet Investor predicts Ethereum to reach as high as $4,910 in 2023. They are even more bullish for $2024, forecasting ETH to reach $6,311 by the end of 2024. They also predict the Ethereum price to continue increasing all the way to $7,768 by the end of 2025.
Longforecast is optimistic when predicting Ethereum price for 2023, forecasting ETH to reach as high as $5,290 as early as June 2023. However, by the end of 2023, they predict Ethereum to experience a significant decrease in price to $2079. For 2024 Longforecast has a more conservative approach believing that ETH could trade in between $1,791 and $2,177. Then they predict the ETH price to increase to $3,942 by April 2025.
Is Ethereum a Good Investment?
So, as seen in the predictions above, Ethereum is expected to have a price increase in 2021 also over the long term. If you are an investor who has patience and can HODL then investing in ETH now is likely to bring you profits in the future. Just the fact that there are over 3,000 decentralized apps (Dapps) based on the Ethereum blockchain speaks for itself. Given that it is one of the cryptocurrencies with the greatest potential, Ethereum can be considered a good investment for the long term.
Conclusion
Cryptocurrencies are indeed going through a special phase and many are considering them as "the internet in the 90's", alluding that they are just in their infancy. Decentralized Finance is on the rise, and Ethereum has a key role in DeFi as its blockchain serves as a platform for the execution of decentralized smart contracts. NFT's are experiencing dramatic growth as well, and they are based on the Ethereum blockchain.
In addition to these factors, we must also mention the launch of ETH 2.0 or differently known as "Serenity". Ethereum 2.0 is an upgrade to the Ethereum Network that improves the speed, efficiency, and scalability of the network. All phases of Ethereum 2.0 are expected to be completed in 2022 or eventually by 2023.
All these factors mentioned above indicate the potential that Ethereum has and really serve as evidence for positive price predictions mentioned above from various forecasters. In a word, the potential of Ethereum is great, and ETH is expected to increase in price.