Safemoon For Coin Wallet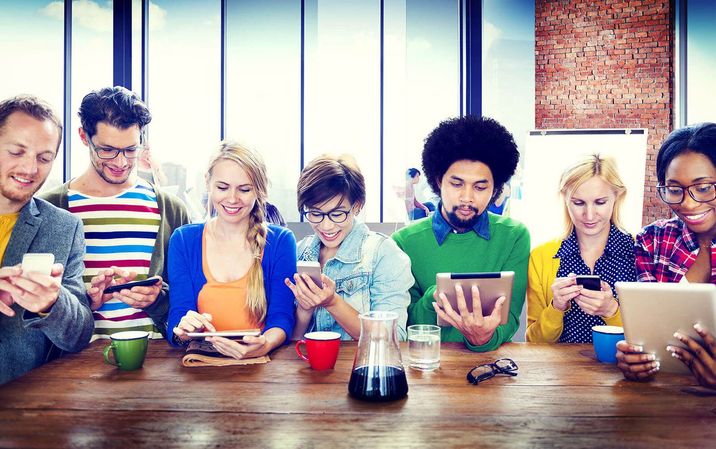 Safemoon is an altcoin making waves around crypto-space. You can get Safemoon on your coin wallet easily. This piece will introduce safemoon, educate on how you can buy and keep it in your wallet, and finally why you should store it directly on your coin wallet.
What Is Safemoon?
Safemoon is a DeFi token on the Binance Smart Chain that rewards investors with huge rewards. The platform describes itself as a purely decentralized finance project where the community is at the center of its development.
Safemoon was launched this year and has already gotten the attention of the crypto world because of its reward schemes, sharp rise, and price retraction, etc. Safemoon launched in March, and as the name implies, it plans to take users or believers in the token to the moon safely.
While the name is meant to show trust, what has happened around the platform since its launch in March has left users and analysts wondering whether it's a safe ticket to the moon. The main reason for this is due to the fact that Safemoon doesn't have any real value of utility whether it is within the DeFi range like exchanges, NFT, gaming, etc.
The platform encourages users to hold for long-term benefits and penalizes users 10% for trading the asset with a sharing and burning formula that supports long-term investments.
This has been the basis for calling it a Ponzi scheme because it has that outward structure. In defense of Safemoon, they want to reward long-term holders, and they had a fair and decentralized launch. Safemoon has been in the eye of analysts because of the overwhelming number of influencers who advertise for the coin on Tiktok and other sites.
After its launch in March, Safemoon l on a massive price run over 2000% giving users insane value, which brought attention to the coin. Shortly after, the coin retracted by 60% amid fears of a potential Ponzi scheme.
The price of Safemoon is up again, but it is still far off from the $1 point. Safemoon has responded with its robust roadmap, which will see added utilities to the project, including its exchange, being listed on top exchanges like Coinbase and Binance, etc. Safemoon plans to push on with its reward agenda while adding the utilities to the platform.
How Can You Buy SafeMoon?
Safemoon is a new cryptocurrency that hasn't been listed on top exchanges partly because of the fear among crypto enthusiasts that the project might be a Ponzi scheme. However, as a project on the Binance Smart Chain, the asset can be gotten through Pancakeswap, a decentralized exchange on the Binance Smart Chain. Because of this, you can't pick it up through the easier method of purchasing it through a centralized exchange and transferring it to your wallet.
You can get Safemoon through different methods. First of all, you can get it through an online crypto wallet like a coin wallet that is compatible with the Binance Smart Chain. This is as a result of the fact that you'll have to link the wallet to Pancakeswap. You'll need to purchase BNB then swap your BNB with the Safemoon. This seems like the easiest method for many users to get the token, and Coin Wallet affords ease and security.
Another way to get Safemoon is through a hardware wallet. It's still the same steps with the software wallet, but the hardware wallet will need to be compatible with BEP 20 tokens.
Coin wallet, issued by CoinSpace, remains the most preferred method of getting and holding Safemoon because of the ease, convenience it provides to users. CoinSpace stands out among crypto exchanges for offering the lowest fees in the industry.
CoinSpace provides a user with a unified wallet address that can be used to manage all crypto, making it easier to hold Safemoon along with other assets in your portfolio. To store Safemoon in the CoinSpace wallet, you'll open a Safemoon wallet through the following steps.
The process is simple:
Select 'Create New Wallet'
You will be given a unique passphrase. This is your only way to access your Safemoon wallet account. This information cannot be retrieved if lost, so it is essential to record it in a secure place.
From here, you're ready to send and exchange tokens with the app. You can buy tokens with a credit card, Google Pay, Apple Pay, or your existing crypto assets.
One Wallet For All Your Needs
Coin Wallet offers the Safemoon wallet for Android, an Apple Safemoon wallet, and an online desktop/laptop version.
Use an Anonymous Safemoon wallet
Coin Wallet wallets keep your transactions completely secure and anonymous. We store zero personal data, meaning that your account is virtually impossible to compromise.
The most important thing to remember about using an anonymous Safemoon wallet is that no one can access your wallet except you — not even us. That means that your passphrase must be kept in a secure location because it cannot be retrieved from any database if lost.
Advantages of Using a Safemoon Wallet App
A Safemoon wallet is necessary to buy, sell, or store Safemoon tokens. They provide direct access to the blockchain and an interface to view, trade, or spend your Safemoon tokens.
All your Safemoon transactions happen through your wallet, which is why it's important to select a wallet provider that has strong security measures in place and can facilitate fast transactions
Why Store Safemoon with Coin Wallet?
Whether you plan to use your wallet for secure asset storage, for daily trading, or as a convenient way to make day-to-day purchases, Coin Wallet has the features you need:
Fast, Seamless Payment
Coin Wallet has integrated payments via credit card, Google Pay, and Apple Pay so that you can purchase Safemoon and other cryptocurrencies with the payment methods you already use.
A 4-Pronged Security Approach
Coin Wallet users can count on the security of their assets. We use bank-level security to prevent hacking and application-level authentication from protecting unauthorized logins. We ensure that only you know your password by not storing it in any database. And we keep your device fully localized by maintaining a server-free environment.
Total Privacy
Coin Wallet stores zero personal data to keep your transactions completely secure and anonymous. We also say no to third-party advertisers, which store personal data that can be used to track your crypto activity and link it to your other online and mobile usage.
Hardware-Grade Security
Coin Wallet allows you to secure your wallet using any FIDO-certified security key. Once set up, this security key will need to be connected to your device (or tapped if NFC compatible) to complete any sensitive actions, such as sending coins, changing security settings, or exporting private keys.
Why Is It Better To Send Safemoon Directly to Your Coin Wallet?
Normally, you can buy a cryptocurrency or token directly to an exchange or have it transferred to your wallet. Linking wallets to platforms is beneficial, especially during arbitrage, as it helps for easy conversion. For Safemoon, it is far more helpful to buy it directly in your wallet rather than buying it and transferring it from wallet to wallet.
This is due to the fact that anytime Safemoon is bought or transferred, it comes with a ten percent fee. Putting that into perspective, if you buy 100 safemoon tokens from Pancakeswap and you want to transfer it to your Coin Wallet, it comes with a 10% fee which means that you'll get 90 safemoon tokens.
This is mostly due to the platform's reward policy to give back payouts to long-term investors who are made to hold on to their tokens. A 10% transfer fee is an unnecessary expense in getting the token if you can just link it to your Coin Wallet. Though users are hopeful that the platform will reduce this fee with time, it hasn't, and it may remain this way till the end of the year. Apart from this, Coin Wallet also offers added security, making your tokens safe in cases of hacks on an exchange.
Conclusion
Safemoon is a new altcoin that plans to take you to the moon. Though it has come under fire recently, the coin is still up in the market, and plans are still in motion to list the tokens on more exchanges and improve its utility.
Safemoon has constantly not kept to its roadmap, but it is still going on slow and steady. So make sure you've ticked all the boxes before you commit to buy safemoon on Coin Wallet, and remember to buy it directly to the wallet.