What is Enjin Coin? - Everything You Want to Know About ENJ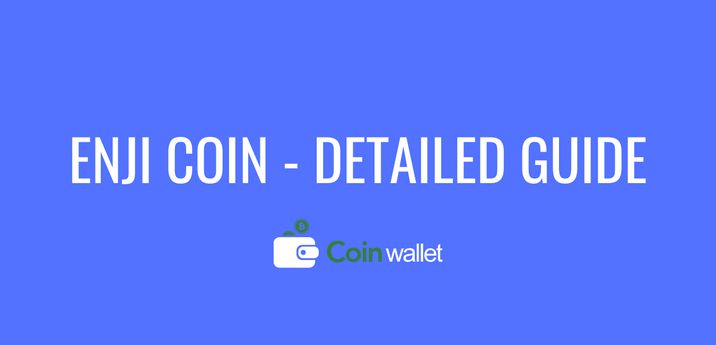 As the prominence of cryptocurrencies increases each day, new features are being added to blockchain-based industries. The utility of some of the cryptocurrencies has revolutionized a lot of services by employing decentralization. Various entertainment fields are integrating blockchain technology to enhance efficiency and minimize costs, whether it is the art industry, fashion, or the industry which we will focus more on in this article, the gaming industry. Non-fungible tokens (NFT) are also a relatively new concept in cryptocurrencies that has been gaining a lot of attention lately.
Through such NFTs, the gaming industry has become very successful and noticeably much easier and cheaper. But when talking about cryptocurrencies that are involved with the decentralized gaming industries, Enjin Coin (ENJ) leads the way. Despite its unique services, Enjin Coin can also be an investment worth considering due to its potential price growth. As such, in this article, we will look at the fundamentals behind this promising cryptocurrency.
What is Enjin Coin (ENJ)?
Enjin Coin (ENJ) is a cryptocurrency and ecosystem that works on digitalized tokens or assets. As an ecosystem, it is involved in both the enterprise and gaming industry. The Enjin project was launched in 2009 by Maxim Blagov and Witek Radomski. It started as merely a community platform but began gaining attention as the years passed. However, Enjin Coin as a cryptocurrency was created in 2017 and launched in 2018.
The funding to develop the project was raised through Initial Coin Offering (ICO) in 2017, where around $18.9 million were raised.
Enjin is built on the Ethereum network. The native token of the Enjin network is ENJ. These ENJ tokens are used as ERC-20 tokens to run various services on the blockchain. Enjin Coin has a limited supply of 1 billion ENJ tokens, with around 834 million ENJ already in circulation.
The Enjin project has cooperated with many big companies, which has played a role in the success of Enjin. Such companies are Atari, BMW, Microsoft, Samsung, Unity, Aave, etc. Currently, more than 35 official game developers are in the Enjin Adopter program, which has helped on increasing this cryptocurrency even more.
How Enjin Coin (ENJ) Works?
Since Enjin Coin is built on the Ethereum network, it works through smart contracts, which are sets of codes that regulate each service without the need of a central authority. Same as Ethereum, the consensus mechanism of Enjin Coin is Proof-of-Work (PoW). However, Ethereum is planning to shift to Proof-of-Stake (PoS) when it fully upgrades to Ethereum 2.0. Thus, Enjin Coin consensus might be Proof-of-Stake in the near future. But ENJ cannot be mined directly as can Ethers. ENJ tokens can be staked so that the network uses your tokens and rewards you with additional tokens after the staking period is finished. Staking of ENJ tokens, however, also cannot be done directly but rather requires an exchange that serves as a third party in order to do so. Keep in mind that these exchanges require a fee for completing this service. Moreover, users can use their ENJ tokens on Decentralized Finance (DeFi) to earn passive income by lending the ENJ tokens to other users with an interest rate.
But what makes Enjin Coin unique when it comes to its functionality?
One key feature of Enjin Coin is that users are able to create and tokenize digital goods. Anyone can launch their own cryptocurrency through Enjin Coin and potentially use them in the gaming industry as non-fungible tokens (NFT). This is done through ENJ tokens, where users mint a new unique token by using their already existing ENJ tokens. These newly minted tokens in the Enjin network are known as ERC-1155 tokens. Judging by this, the more digital assets are created by users, the more ENJ tokens that are not refundable are used, which as a result make Enjin Coin more scarce.
The first time these ERC-1155 tokens were shared was August 26 of 2018, where six games within the network collaborated with each other. This collusion is now known as the Enjin Multiverse.
Another vital feature that makes Enjin a good network is the software kits it provides. Users can have access to software such as Unity, Java, Godot, and other game engines so that they can create their own projects within the Enjin network.
A large and diverse marketplace is another component of Enjin. People within the network can sell any tokenized asset that they own and profit massively. Recently, social media influencers have been launching their own tokens in networks such as Enjin because they know that they can sell something they own for a high price.
Enjin Beam is yet another feature. It is a distribution system of digital assets. Because of Enjin Beam, users can easily transfer fungible and non-fungible tokens by simply using QR codes. Enjin network also provides its users with a smart wallet. This smart wallet is used to interact with various decentralized applications or games within the network.
Last but not least, Efinity is a product within the network that enables very fast transaction speed with no costs at all for the tokens within the Ethereum network, whether they are ERC-20 or ERC-1155 tokens.
But how can you buy and store ENJ? There are a lot of exchanges that support Enjin Coin, but it is of much importance that you choose an exchange that is not a scam or requires high transaction fees since then there would be the opportunity cost of investing that fee in more cryptocurrencies.
The best cryptocurrency exchanges for trading Enjin Coin are Binance Exchange, CoinBase, Upbit, OKEx, etc.
When it comes to storing Enjin Coins, it is also very important that you choose a safe crypto wallet. Crypto wallets can be hot (online) or cold (offline). Without a doubt, the best hot wallet that supports ENJ is Enjin Wallet. As for the cold wallets, all models of Ledger or Trezor support ENJ and are considered the safest way to store your Enjin Coins.
Enjin Coin (ENJ) Price History
Though Enjin as a project started out in 2009, ENJ cryptocurrency was released in 2017. According to Coinmarketcap, it had an initial price of $0.01 in November of 2017. The price has steadily increased ever since it was released, reaching $0.13 by December of that year. ENJ followed the path of many other cryptocurrencies that had a bull run at the beginning of 2018, reaching a new high of $0.44 on the first week of January. That was a massive 4300 percent price increase in less than two months, marking it as one of the best coin launches of all time.
But after every bull run, a bear one follows. The price dropped to around $0.09 by April of that year, which was followed by another temporary increase up to $0.17. Then, the price went as low as $0.02 in the next few months and remained close to that range, which was almost as low as when it was launched. Unconventionally enough, the price had another big increase in March of 2019, going as high as $0.21. The price got stable again, ranging from around $0.06 to $0.13 until mid-2020.
In the second and third quarters of 2020, ENJ price started increasing again, going up to $0.24 by August of 2020. In December, another bull run started. On January 1st of 2021, the price of ENJ was $0.13. The price was increasing at a quick rate, reaching $1 for the first time in the first week of March. On April 9 of 2021, ENJ reached its highest price of all time at $4. As of May 8 of 2021, the price of ENJ is around $2.5.
Currently, Enjin Coin has a market capitalization of around $2 billion, ranking it at number 70 in the crypto market.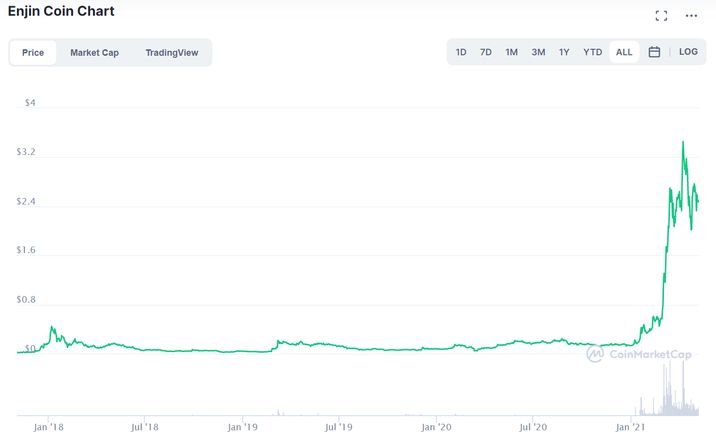 What is the Future Of Enjin Coin (ENJ)?
Enjin Coin is planning to exploit Efinity and Jumpnet projects even more in the near future. With an increase in the popularity of NFTs as well as the Enjin community, the gaming industry is set to be changed forever. Moreover, Enjin is set to be adopted by gaming consoles such as the PlayStation 5. Doing so may allow more people to learn about it, use it, and as a result increase its price. Keep in mind that the scarcity of ENJ is limited as well. Therefore, it is very likely that the future of Enjin Coin can be even more successful than it already is.
But since a lot of factors can have an effect on the future price of ENJ, let's see what the experts have to say.
Enjin Coin (ENJ) Price Predictions
Digitalcoinprice predicts that the price of Enjin can reach $4 again by November of 2021, as its short term may steadily increase. In 2022, Digitalcoinprice predicts that the average price of Enjin Coin can increase up to $4.46. The $5 mark might be reached in 2023, as its average price is predicted to be around $5.51. In 2024, there might not be big price changes, as the price is forecasted to remain around $5.7.
2025 might be the year where the average ENJ price goes up to $7.58 and continues an everlasting bull run. This might be due to the fact that the next Bitcoin mining is planned to be sometime in 2024. But do Digitalcoinprice predict that the price of ENJ can ever reach $10? The answer is yes. They predict that the $10 amount can be exceeded sometime in 2027.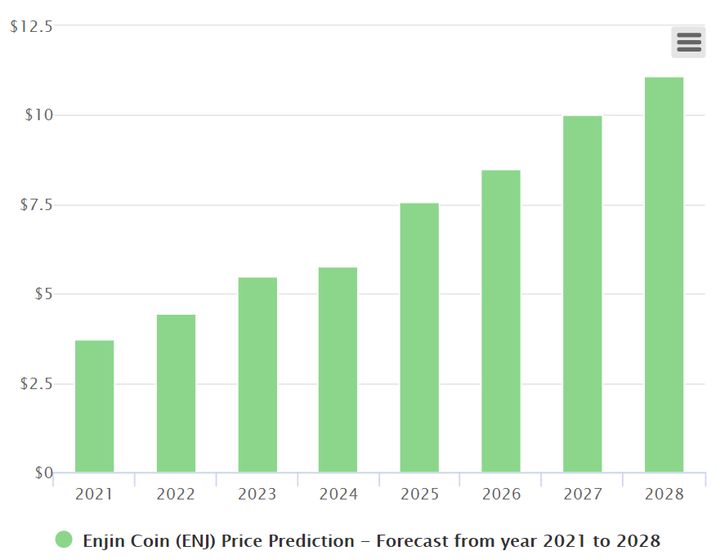 For the rest of 2021, Walletinvestor predicts that the price of Enjin Coin can range from $2.2 to $3.7, indicating that it might not reach $4 again this year. In 2022, Walletinvestor predicts that the average price of ENJ can increase, ranging from $3 to $5.5.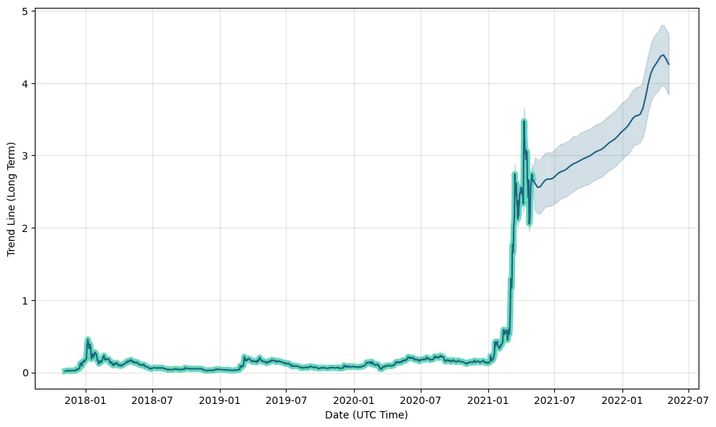 This rate of increase might continue in 2023 as well, where the minimum price might be around $4.4 and the maximum around $7.4. Due to its deflationary nature, the increasing rate might continue for the years to come, where the prediction of 2024 suggests that the price can range from $5.7 to $9.5, still not reaching $10. But that might not be said about 2025, where the maximum price can go up to $11.5.
Tradingbeasts, on the other hand, predicts a decrease in the price of ENJ in the following months, where the price of ENJ might be lower than $3 in the month of December.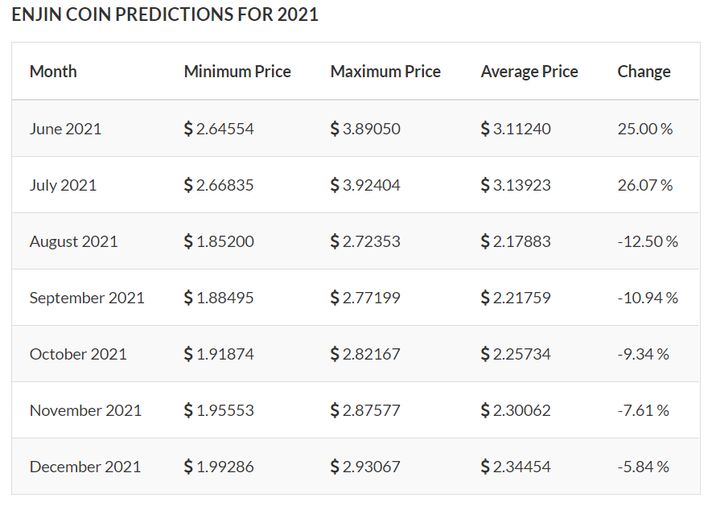 In 2022, the price might start increasing again at lower rates. The minimum might be around $2, while the maximum can go to around $3.7. In 2023, the price can range from $2.6 to $4.6. Lastly, 2024 can see the price of ENJ to range from $3.2 to $5.4. Even though Tradingbeasts predicts that the price of ENJ can decrease in the short run, it is likely that it can increase again in the long run.
There are others who predict a higher short-term increase for ENJ. YouTuber Crypto Profit predicts that ENJ might continue the run that it is now along with other cryptocurrencies, and its price can go as high as $10 by the end of 2021.
Overall, the future of ENJ entails a price increase,
Conclusion
Enjin Coin (ENJ) is a decentralized cryptocurrency and ecosystem that works on digitalized tokens or assets. Enjin Coin has a limited supply of 1 billion ENJ tokens, with around 834 million ENJ already in circulation. Some features that make ENJ unique are the tokenization of assets, Enjin Multiverse, software kits, wide marketplace, Enjin Beam, smart wallet, Efinity, etc. Enjin Coin has been experiencing price increases over the last few years. ENJ is looking to become an even bigger network and grow its community in the future by adding new features and cooperating with various companies. Moreover, the price of ENJ is predicted to increase in the long run.