WHY YOUR BUSINESS NEED TO START ACCEPTING BITCOIN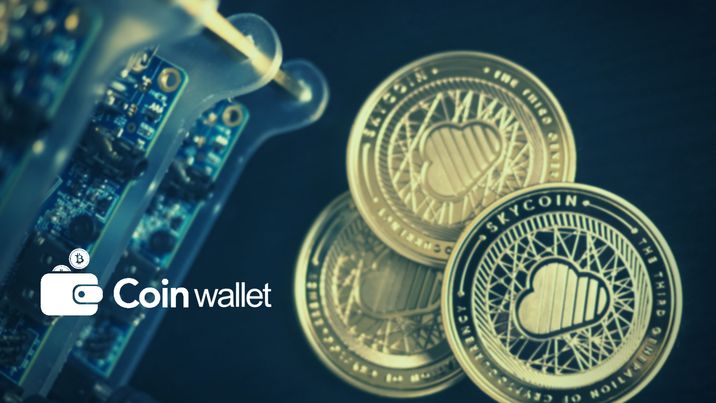 This is 2021, where business owners are exploring several options to make their business stand out from its competitors. Options to expand their customer base and give their customers the best services that enable them to stay loyal. If your company is accepting Bitcoin it automatically changes your status quo and you gain an upper hand. A large number of businesses are accepting bitcoin as a means of payment even when digital currencies are not yet mainstream.
However, many businesses are in doubt today if they should accept bitcoin or not, to clear this doubt, business owners need to understand what their business goal is and what they plan to do with their digital gains.
WHAT YOU NEED TO KNOW BEFORE ACCEPTING BITCOIN
Bitcoin is a decentralized digital currency, one of the cryptocurrencies which can gain or lose value like stock and it can be used for the purchase of goods and services. During the previous year pandemic, many companies and individuals used crypto to store their cash reserves because bitcoin and some other crypto are considered immune to inflation. Its supply is fixed and the government can't influence its value, it is said to be a safety line amidst economic uncertainty. Although the supply of Bitcoin is fixed, the value on the other hand is tremendously volatile. Bitcoin as a means of payment can also help businesses bypass bank transaction fees, long processing time and difficulties faced in converting currencies.
A Bitcoin wallet is very important if a business wants payment in bitcoin. This wallet allows you to buy, store and sell cryptocurrency, it comes with private keys or a secret number. This allows the holder to access their crypto or you can also get a "hardware wallet," which requires you to either write down your keys or keep them on a hard drive to avoid storing them online. Companies can also sign up with a crypto exchange such as Coinbase or Lumi Wallet, which store keys on a third-party server. Bitcoin.org has a helpful tool that can help you select the wallet that is best for your business. If you're an online merchant who wants to accept payment in Bitcoin, platforms like Etsy and Shopify have partnered with payment processors like Coinbase Commerce and Bitpay, which allow e-commerce stores to accept Bitcoin. Business owners can also sign up on Coinbase Commerce and other payment processors directly. Such payment processors are free to set up and allow merchants to directly accept crypto payments from customers anywhere in the world.
WHO ACCEPTS BITCOIN?
Here are a few major companies that are currently accepting Bitcoin
Microsoft: Since 2014 Microsoft has been accepting Bitcoin for use in its online Xbox Store. They temporarily paused accepting it due to the volatility and now again are accepting it strictly for the Xbox store credits. Bill Gates has commented on Bitcoin many times saying things such as "Bitcoin is better than currency".

Starbucks: Starbucks accepts bitcoin as a medium of payment. Initially, they had initiated the receipt of bitcoin directly in their stores in 2019 but they clarified that the reports were wrong on a couple of fronts. First, they would not be accepting Bitcoin payments directly. Instead, they would be partnering with future's exchange Bakkt and second, no Bitcoin payments would be accepted until mid-2020 when the Bakkt app launches. Thankfully that app has finally launched, which means you can make Bitcoin payments in Starbucks right now!.

Tesla: Tesla announced in February 2021 that it had purchased $1.5 billion of bitcoin. They also stated that it would be accepting digital currency for purchases of its popular electric vehicles. Then on May 13, 2021, they adjusted so you can't buy a Tesla with Bitcoin today but Elon Musk announced on June 14, 2021, that when bitcoin is powered by more than 50% renewable energy, bitcoin will be open to purchase.
Reasons Your Business Should Accept Bitcoins
It is necessary to note that these reasons may not work for everyone equally, as there are certain risks associated with using Bitcoin, too.
Boost International Sales
With bitcoin transactions, you can expand your markets anywhere. Transacting in bitcoin enables you to cut costs such as bank charges and currency exchange rates. Since you skip banks altogether, you don't have to deal with waiting for days for the transaction to complete. Transfer limits and outrageous fees also become a thing of the past.
Low Cost
While the transaction fee attached to credit card usage usually runs around 2-3%. The bitcoin transaction fee is charged on how fast you want your transaction process and not on transaction size. The larger the transaction is, the cheaper it becomes.
No Chargebacks
As every business owner knows, fraudulent chargebacks are quite a headache. Dealing with them can sap a considerable amount of time and energy that could otherwise be spent on growing your business. Bitcoin transactions are completely irreversible, so you skip this problem altogether. Whether the customer's claim has any merit can be decided entirely by you.
Easy To Use
When you start, Bitcoin is easy to use, and only getting easier with time. There is no need to understand the technology behind the coins completely to accept them; nobody asks you to know how backing (or lack thereof) works for fiat currencies either. You do need some basic knowledge, but it's easy to come by these days. The only area that needs special attention is how to secure your Bitcoin wallets and coins
Safety from Fiat Exchange Rate Risk
Although bitcoin is certainly volatile, most merchants who currently accept it set prices in their local currency and get paid in their local currency, too. Bitcoin itself acts only as of the medium through which the transaction takes place. Here, a Bitcoin payment processor service with existing point-of-sale integration might help. Such companies can even deposit the money in your bank account in your preferred currency once payment has been made. That would help reduce risks related to the Bitcoin exchange rate, but they do charge transaction fees though.
New Markets
Using digital currencies has enabled businesses to access new niche markets that might not have been accessible before. For instance, in some parts of Africa and Asia, few people have access to good banking services. It often locks them out as they cannot transact with people in other geographical areas. The only obstacle is whether you're willing to ship (in case you sell a physical product) to a particular geographic area.
Publicity
We all know that bitcoin adoption is still in its early days. Being the first business in your niche to accept Bitcoin can earn you headlines in cryptocurrency news portals. You can submit your website to communities like: Spendbitcoins.com, Coinmap.org, Weusecoins.com why accept bitcoin spend bitcoins publicity? Doing so is likely to gain you more customers, as many Bitcoin enthusiasts are eager to use it.
Superior security
One of the best benefits and the hallmark of this cryptocurrency is that it offers the best security to your transactions. You will be impressed to know that every transaction made through bitcoin is recorded on the blockchain. The thing is that the identity of the user is not revealed at all. The bitcoin transaction is carried through the blockchain in which the cryptographic hashes help prevent the manipulation of the transactions. This is the era in which online threats and frauds have been increased to a great extent. So, it is more important for a business to provide maximums security to their customer by securing their financial information. Bitcoin is the best way by which a business can assure their customer that they need not worry about anything because there is full n security on the bitcoin blockchain network. You can start bitcoin trading on bitcoin loophole software as it is a reputed and reliable bitcoin trading site.
Speed
Some bank transactions may take a long time, especially when making international bank transfers. You might have to wait for up to one week before funds can be successfully transferred from one country to the other. It is even worse when you want to transact on weekends or holidays. The delays can be frustrating. Although you may have heard that Bitcoin has slow transaction times, this is just relative to the crypto industry in general. Compared to banks, Bitcoin is still incredibly fast, and your cross-border transaction can be completed in minutes. Besides, you can speed it up using the Lightning Network.
Status Quo
Bitcoin improves your status quo. If you're a "cutting-edge" brand or have established yourself as a "thought leader" and "early adopter," then adopting Bitcoin as a payment method sends a clear statement to your audience. Even if it's just another buzzword to add to your portfolio, it can hardly hurt.
No Third Parties
Bank payment options often involve a third party. When you have money in your bank account, it is the bank that has an ultimate say, despite the money being yours. If they deem it necessary, they can freeze your accounts and render you moneyless. As a business, this can result in significant losses, delayed orders, or other repercussions. Bitcoin is decentralized, and this means only the buyer and seller are involved.