How to Build Crypto Community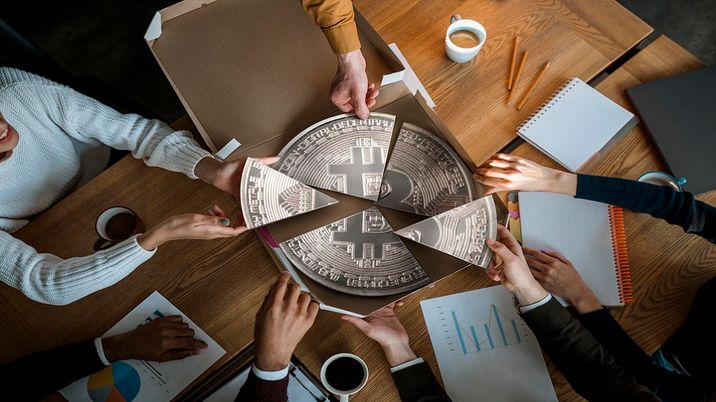 The cryptocurrency world continues to be an exciting and dynamic investment opportunity for anyone, regardless of age, occupation, and location. While it's relatively riskier than other investments, like stocks and bonds, the crypto market is the epitome of "high risk, high reward." Rewards come fast if you know where to invest. Some people have had their crypto investments increase over a few months.
It's one thing to be able to participate in the crypto market as an investor and another to be an active member of its community. With cryptocurrencies still gaining traction and interest today despite their volatile nature, more and more people join crypto communities to learn more about them.
Eventually, some of these people may opt to start a Bitcoin or other crypto project. As with any other business in the real world, a project can only be successful once it has a good network of supporters and investors backing it up. These networks are known as crypto communities.
What are Crypto Communities?
A crypto community is a social group that shares common interests in blockchain, crypto, and Web3. They predominantly exist and communicate online through social media apps like Telegram and Discord. Different types of communities exist in the crypto space. Some cater to blockchain and crypto beginners, while others already know what crypto is and how it works.
Benefits of Having Crypto Communities
Humans are inherently social beings. We spend most of our time offline and online with other people. As such, it comes as no surprise that various niche communities exist today, including those in crypto. Having a crypto community has several benefits that can promote a more enjoyable and fulfilling experience for you and your target community members.
1. Communal support and engagement
It's challenging to make a mark in the crypto space, and many have tried but failed to launch their projects in this fast-paced environment. A community's support can significantly alleviate your negative thoughts and self-doubt surrounding your project and its roadmap.
2. Redefined customer experience
Engaging in a crypto community allows for a healthy exchange of feedback with your target audience without needing an intermediary. Directly engaging with crypto or blockchain enthusiasts also promotes a different type of customer experience if your project is a product or service. You can use different customer data to effectively market your solutions since the crypto space is diverse and accessible to people with different backgrounds and experiences.
Additionally, joining a crypto community allows you to combine your vision with customer feedback and nurture a meaningful relationship between you and your community.
3. Creating connections for opportunities
Having a community also opens the doors for opportunities in the crypto space. With many people joining crypto communities to expand their knowledge, highly-connected individuals can initiate collaborations between crypto projects for better exposure and engagement.
4. Creating a safe space online for inclusivity and trust
It's normal to join the crypto space to learn more about crypto and participate in communities once your project is ready. However, creating a community inclusive of every person can be a reward on its own. It gives people a sense of belonging and a group they can call friends.
How to Build a Community in the Crypto Space
Having a crypto community means attracting investors to your project and nurturing like-minded individuals who can support you in the long term. However, building a crypto community takes work. Here are four ways to create one.
1. Create your community before the project launch
Establishing a crypto community before launching your project means you can rally crypto enthusiasts ready to support your idea and pay for your solutions. With a community backing your project, succeeding in an already competitive space may be easier.
2. Set up a server for your community
Creating a server or channel acts as your project's home base, where you and potential customers can freely interact with each other without hassle. Discord and Telegram are the common social media platforms that house blockchain and crypto-related activities and discussions.
3. Engage with the community you've amassed
Once you have your server up and running along with a growing community, initial interest in your project shouldn't be the only thing keeping them on board. Interest wavers over time, so you must keep your community engaged, so they stick around longer.
You can hold airdrops, giveaways, or contests to give your community members a chance to win a limited-edition version of your product.
4. Manage your community effectively and with the help
Having a project with a dedicated road map and a supportive community can greatly improve the longevity of your group. Being confident and transparent with your project can assure your supporters that it isn't a short-term idea and that they would want to stay intact for the ride.
Eventually, it may be harder to manage your community yourself as it grows. Whether the help may be professional or otherwise, you can tap volunteers within your community to manage the group. In platforms like Discord, these individuals are commonly known as moderators.
Attract Your Allies
The crypto space is an investment with untapped potential. To make your mark on the space, you will need to know how to effectively navigate your way to a community with a good foundation and support for your project.
Recognizing what you, the project creator, must implement to foster an inclusive and well-rounded community can eventually lead to more people knowing about your project. Once you achieve this plan, you can safely rest knowing you can build Bitcoin or other crypto projects.