5 Best Fiat Currencies for Bitcoin Trading in 2021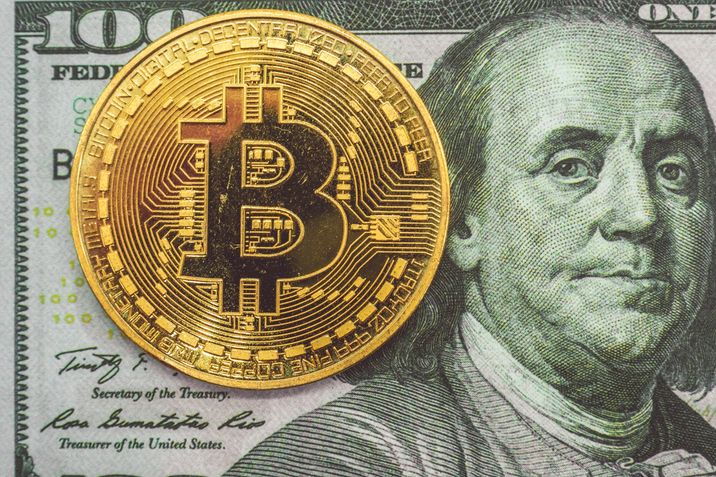 If you want to start Bitcoin trading, you'll need to begin with fiat. National currencies — like U.S. dollars, euros and the Chinese yuan — are typically necessary if you want to purchase some Bitcoin to use for trading.
These five currencies are some of the best to start with if you want to get into bitcoin trading. Here are the upsides, downsides, and who they are best suited for — plus a few currencies that you may want to avoid.
1. The U.S. Dollar (USD)
According to data from cryptocurrency price tracker Coinhills, USD is the number-one currency for buying and selling bitcoin, accounting for a little over 83% of the total market.
There are a few reasons for this — like early adoption of Bitcoin in the U.S., meaning there is a large user base of crypto traders who already had U.S. dollars on hand when they first invested in Bitcoin.
It's also typically quite easy to exchange other currencies for USD, no matter where you are in the world — which makes USD a practical fiat currency for buying Bitcoin.
The U.S. dollar is also one of the most commonly-used fiat currencies for traders living in countries with weak crypto infrastructure or regulations that makes using the local currency difficult. In India, for example, most traders will convert fiat to USD in order to make a bitcoin purchase.
In the near future, buy-in from American companies like PayPal, which recently began offering support for Bitcoin trading, may help keep the USD popular.
2. Euro (EUR)
The fiat currency of the European Union is the second-most traded fiat currency, as of March 25 2021. However, the Euro frequently trades places with the next-most popular fiat currency, the Japanese Yen.
Like the U.S. dollar, the Euro's popularity can be partially explained by a high proportion of traders located in and around the European Union. Lax crypto regulations in the EU may have helped make the currency more popular for traders, as well. Unlike in other parts of the world, EU residents also aren't likely to have to deal with the rise in regulations that sometimes accompany the launch of central bank digital currencies (or CBDCs) and government crypto-wallets.
The availability of EUR may be a factor, as well. Because it is easy to exchange many local fiat currencies for Euro in countries around the world, it could be a practical option for many traders.
3. Japanese Yen (JPY)
With slightly less than 4.5% market share as of March 25, 2021, the Japanese yen is currently the third-most frequently traded fiat currency used on Bitcoin exchanges.
As with other high-use fiat currencies, the Japanese yen's position is likely due to a combination of early adoption of crypto tech in the country and a favorable regulatory environment.
The currency has also been boosted somewhat by a growing regulatory crackdown on Bitcoin by the Chinese government — like, for example, the 2017 ban on initial coin offerings (ICOs), which forced at least one Chinese crypto exchange to shut down.
While it's still legal to buy and sell cryptocurrency in the country, Chinese traders may be looking to exchanges abroad and using alternatives to the Chinese yuan.
There are a growing number of Bitcoin holders in China, and they are likely trading with other currencies, like USD or yen.
4. and 5. Honorable Mentions: Great British Pound (GBP) and Korean Won (KRW)
The Great British pound and the Korean won, in fourth and fifth place for trade use, respectively, are also good options for Bitcoin trading.
These currencies may not be accepted at every exchange, meaning you might need to swap them out for a more widely-accepted regional currency — like the euro or Japanese yen.
However, if you already have cash in pounds or won, you may simply be able to use the currency that you already own.
Use These Fiat Currencies to Get Started With Bitcoin Trading
You'll need some kind of fiat to get started if you want to trade crypto. These fiat currencies — USD, EUR, JPY, GBP, and KRW — are some of the best to use. If you already have cash in one of these currencies on hand, you should be good to go on Coin Wallet.